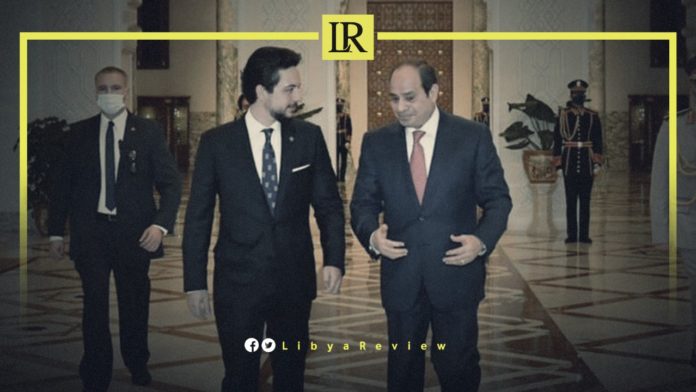 On Tuesday, Egypt President, Abdel-Fatah El-Sisi and Jordan's Crown Prince, Al-Hussein bin Abdullah stressed the importance of uniting the concerted efforts of Arab countries to address the various crises in the region, especially Libya and Syria.
The two sides discussed ways to enhance bilateral cooperation, especially in tourism, economy, trade, and small and medium enterprises.
On Monday, El-Sisi held a telephone call with his French counterpart, Emmanuel Macron to discuss the latest developments in Libya.
The two discussed the ongoing preparations for the international conference on Libya, which is scheduled to be hosted by France on 12 November.
President Macron expressed his keenness to enhance consultations with President El-Sisi on Libya, especially in light of the great efforts being exerted by Cairo towards settling the crisis.
He stressed that Egypt has a pivotal role in establishing security and stability in Libya, stressing the keenness of France to continue intensive bilateral cooperation and coordination.
In turn, President El-Sisi reiterated Egypt's supportive position on Libya, vowing to continue efforts to settle the military, political, and economic issues.
The two leaders agreed to support the current political track leading to elections slated for 24 December. They also emphasised the need for all foreign forces and mercenaries to withdraw from Libya, and to end all foreign intervention that has contributed to fueling the crisis.
Recently, Egyptian President, Abdel-Fatah El-Sisi affirmed Egypt's full support for the political track aimed at settling the Libyan crisis in all bilateral, regional, and international forums.
During a telephone conversation with the Head of the Libyan Presidential Council, Mohamed Al-Mnifi, President El-Sisi expressed Cairo's keenness to strengthen coordination with Libya to ensure the unification of all state institutions.