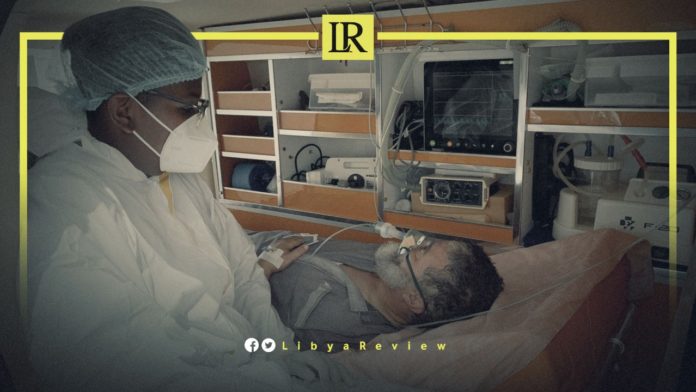 The United States Agency for International Development (USAID) has given the United Nations Children's Fund (UNICEF) $2 million dollars to execute COVID-19 pandemic prevention and response programmes in Libya. This includes assisting with the effective roll-out of vaccines.
"The United States supports international and local efforts to address problems that concern most Libyans, including the response to COVID-19, combatting corruption, and holding free and fair elections for a stable and prosperous Libya," said the US Ambassador to Libya, Richard Norland.
According to a statement published on ReliefWeb, the assistance provided by USAID will help to reduce COVID-19 morbidity and mortality, mitigate transmission, and strengthen health systems, including pandemic prevention, detection, and response. It will also make safe and effective COVID-19 vaccines more widely available and equitable.
UNICEF will support the consolidation and facilitation of the National Deployment and Vaccination Plan (NDVP) implementation through policy, planning, and coordination. This will be in collaboration with the Ministry of Health (MOH), the National Center for Disease Control (NCDC), the National Immunization Technical Advisory Group (NITAG), and the national coordination framework, as well as other international stakeholders such as the World Health Organisation (WHO).
UNICEF will also continue to co-chair the Technical Working Group on Risk Communication and Community Engagement (RCCE).
The funds will be used to improve demand for RCCE interventions, and national and regional DRCCE coordination. As well as data collection and analysis to improve the overall COVID-19 emergency response, including support to health information systems; and the provision of cold chain equipment, personal protective equipment, and medical waste management support to about 50 healthcare facilities.
Across the various components of the programme, capacity-building activities will be performed for health professionals, local and national governments, and other stakeholders.
These activities build on UNICEF's previous USAID-funded COVID-19 prevention and response project in Libya. This included strengthening the national DRCCE response, providing critical COVID-19 health supplies to isolation sites and triage centres, and supporting evidence generation and information systems.
"This new programme brings urgent and comprehensive assistance to those most in need," stated Cristina Brugiolo, acting UNICEF Special Representative to Libya. "Working with existing mechanisms and national institutions, it will reinforce UNICEF's efforts to ensure great community resilience in Libya and an effective response to the COVID-19 pandemic so that no one is left behind."
The USAID funded programmes began in September 2021, and are expected to run for one year. UNICEF expresses its sincere gratitude to USAID for their support toward the prevention and containment of the pandemic in Libya.