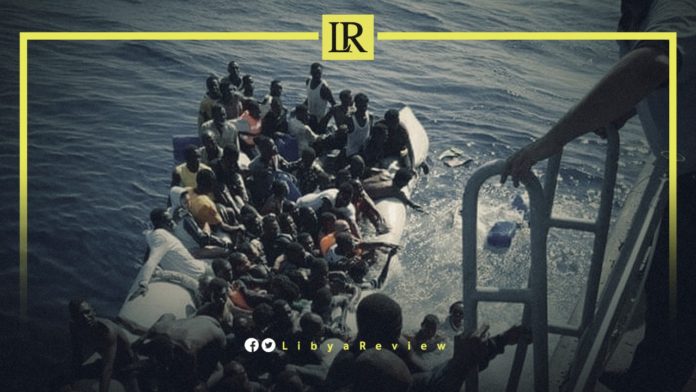 On Thursday, Libya's Coast Guard successfully rescued 65 Egyptian migrants, who were en route to Europe. The migrants disembarked in Tripoli, and were transferred to a migrant shelter.
On Tuesday, the Head of the Criminal Investigation Department of Tobruk, Moqaddem Al-Muzaini confirmed the arrest of 136 Egyptian migrants in the Ez-Zeitoun area of the city. The migrants had reportedly illegally entered the country in a refrigerated truck.
Al-Muzaini added that a smuggler transported them on foot to a farm being used as an immigration depot. He pointed out the existence of a large number of these farms in and around Tobruk.
He explained that the Egyptian migrants were brought to the Criminal Investigation Department, where an initial investigation was conducted. Several were successfully identified using their passports and ID's. He pointed out that among the migrants were a substantial number of minors, ranging in age from 14 to 17 years. The migrants will be now be referred to the Anti-Illegal Immigration Authority to be deported to Egypt.
In October, the Immigration Authority announced the arrest of 44 Egyptian nationals in a warehouse in the Libyan Capital Tripoli. They were transferred to a detention center, and referred to the Attorney General to take the necessary legal measures against them.
"Their entry to the Libyan state was by infiltration and illegal," the statement noted.
In 2018, Egypt introduced tougher penalties for irregular immigration, people smuggling, and human trafficking. This took place after the signing of an agreement with the European Union to address the root causes through investment worth €60 million euros, in seven projects to be implemented across 15 governorates.