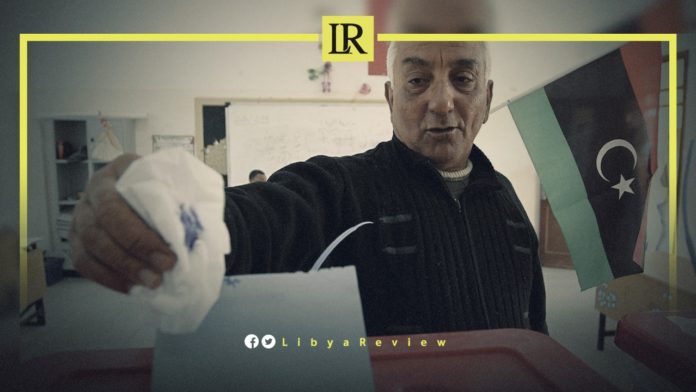 Libya will hold its first-ever "free and fair" presidential debates between the candidates, with equal opportunities for every candidate to present his or her program, said the Libyan Committee for Presidential Debates (LCPD).
"The debates will be broadcasted live through an open signal, which is available for the media," the emerging committee said in a statement.
The statement added that the debates will be held in coordination with the High National Election Commission (HNEC).
"The formation of the committee came from our belief that there is not a single Libyan institution that alone can organize credible debates with the candidates before the upcoming elections," the LCPD explained.
The HNEC announced the opening of nominations for the presidential and parliamentary elections as of Monday, November 8th. The elections should start on December 24th.
The elections agency explained that it will continue to receive applications from candidates for the presidential elections until November 22nd, while it will continue to receive applications from candidates for the parliamentary elections until December 7th.
Earlier Sunday, the son of long-time leader Moammar Gaddafi, Saif Al-Islam, submitted his candidacy papers to the HNEC in order to running for the upcoming presidential elections.
Saif Al-Islam appeared inside the headquarters of the HNEC in the southwestern city of Sebha. He was surrounded by some of his supporters, including his lawyer Khaled Al-Zaydi.
Long-time Libya leader Moammar Gaddafi has governed the oil-rich country for more the four decades. Libya fell into chaos in 2011 after a NATO-backed uprising, which toppled Moammar.
Libya has been divided in to two governments, in the east and the west, for years. In 2020, the Libyan sides agreed on a United Nations (UN)-brokered deal to assign a government of unity.
Abeldhamid Al-Dbaiba was elected as the Prime Minister of the Libya Government of National Unity (GNU). He pledged to handover the power to an elected government.
The political agreement stipulates that members of the interim government, including the Premier, should not run for the Libya December elections. But some media outlets reported that Al-Dbaiba plans to run for the elections.