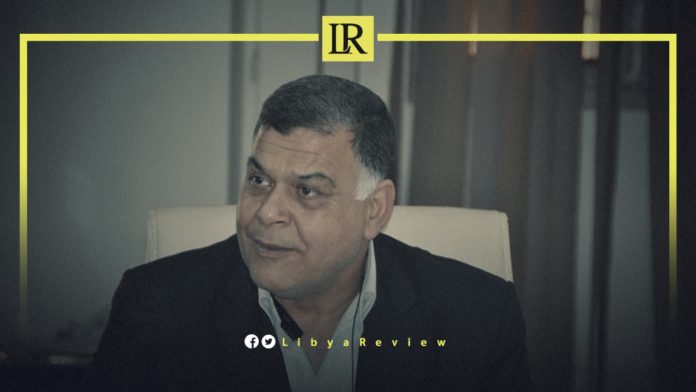 The Libyan Interior Minister, Khaled Mazen, announced a new operations room to secure the elections and the set up of a coherent plan. He added that this plan will be implemented on the 24th of December, in coordination with the Directors of the security services.
In a meeting on Saturday, Mazen stressed the importance of this entitlement in supporting security, political and economic stability. This requires the participation of all security services, explaining the Ministry's role in protecting headquarters and ballot boxes, as well as citizens.
Notably, the Arab Parliament called on all Libyan parties to adhere to the timetable for the presidential and parliamentary elections scheduled to start on December 24th, warning of the danger of repercussions for postponing them.
"Holding the elections on time would enhance Libya's sovereignty and enable the government to deal with basic issues of security and stability and achieve the aspirations of the Libyan people," the Arab Parliament explained in a statement on Saturday.
The Arab Parliament stressed the need to start the withdrawal of mercenaries and foreign forces from Libya as soon as possible. It said the step would enhance confidence among the Libyan factions.
It affirmed its readiness to provide the necessary support for the holding of the Libyan elections. It stressed the importance of accepting the results of the upcoming elections by all concerned parties.
The Arab Parliament also valued the outcomes of the Paris International Conference, which were concluded on Friday with a large international presence.
The conference was attended by more than 30 countries and hosted by the French President, Emmanuel Macron; the German Chancellor, Angela Merkel; and the Italian Prime Minister, Mario Draghi.
The final communique of the Paris International Conference on Libya called for holding the election in the North African country as scheduled on December 24th.
The statement also called for forming a reconciliation commission under the auspices of the country's Transitional Presidency Council.
The participants stressed full respect for Libya's sovereignty, independence, territorial integrity and national unity and their commitment to rejecting all foreign interference in Libyan affairs.
They praised the progress that has been made towards restoring peace and stability in Libya since the first Berlin Conference.
The participating countries reiterated their commitment to the success of the Libyan political process and the full implementation of the ceasefire agreement signed in October 2020.