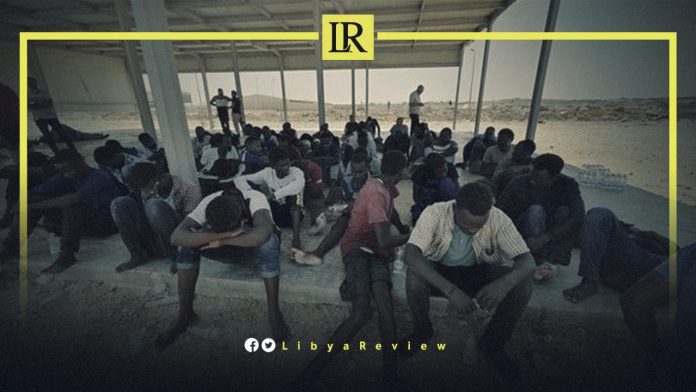 On Friday, the United Nations (UN) Human Rights Office in Geneva said that migrants and refugees are being deported from Libya without examining their cases.
The UN office referred to what happened to 18 refugees from Sudan, who were transported across the desert and left to their fate on the Sudanese-Libyan borders. The UN Human Rights Office said that it is an example of what refugees are going through in Libya, adding that 24 Eritreans are currently facing similar treatment.
The UN said children and pregnant women were also deported from Libya by the same way.
The UN Office stated that such measures against asylum seekers violate international law, adding that migrants fear abuse by the government and human smuggling gangs alike.
Last week, Libyan Foreign Minister, Najla Al-Mangoush, said that Libya needs to secure its southern border to stop illegal immigration flows into the country.
"The problem of migrants is very complex, and I tell other countries not to transfer the problem to Libya, and not to point the finger at us as a country that violates human rights," she said at a virtual meeting for the Mediterranean Dialogues Forum held in Rome.
She added that Libya is tired of talking about superficial solutions only. "There was talk about the amount of money that should be given to Libya to stop irregular migration, but this did not help in the past and will not help in the future," she confirmed.
Al-Mangoush stressed that Libya needs to stop the migrants at the southern border, but the country lack the techniques to control its boarders, concluding that it is difficult to control thousands of kilometers in the desert bordering Chad.
In May, Al-Mangoush said during a tour to the southern borders that Libyans "will not act as borders guards for Europe," adding that, Libya will not be a transit point for suffering and persecution against our African brothers."
"In Libya, we have suffered greatly from the armed groups crossing our borders and being employed from the Libyan parties to conflict. We have repeatedly called on our neighboring countries and the UN to help us and reach solutions that protect us and protect them from the war," she concluded.