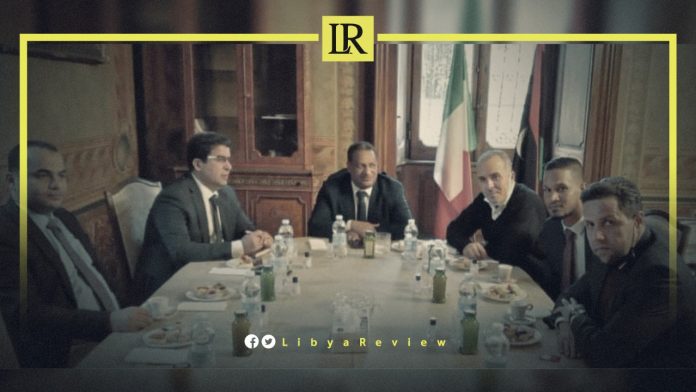 The Libya Foreign Ministry announced that it had discussed the conditions of Libyan prisoners in Italian prisons with the Libyan Ambassador to Italy, Omar Al-Tarhouni.
The meeting touched upon the importance of following up on issues related to their imprisonment, providing them with the necessary assistance. They also discussed ways for providing financial support and overcoming the difficulties and obstacles that prisoners may encounter.
The Libyan officials also exchanged views on taking practical measures to mitigate the sentences issued against prisoners or transfer them to the homeland to complete the rest of their sentences in Libyan reform and rehabilitation institutions.
The coordination with the competent authorities to set dates for visiting some prisoners in Italian prisons was also discussed.
In a separate context, Italian Foreign Minister Luigi Di Maio renewed his country's support for a "comprehensive and legitimate electoral process" in Libya.
The Italian top diplomat, during an event held at the Ministry's headquarters, said that Libya is "Italy's top priority", stressing the need to abide to hold the elections on December 24th as scheduled.
Addressing the Mediterranean Dialogues Conference, which was held earlier this month in the capital, Rome, Di Maio indicated that "the most urgent challenge for Italy in the Mediterranean region is achieving stability in Libya."
The Italian Foreign Minister also pointed out to the outcomes of the Paris International Conference on Libya, which was held on November 12th. The conference has called on Libyan actors to "commit constructively to a free, fair, comprehensive and credible electoral process."
He noted that the conference, which was co-chaired by Italy, Libya, France, Germany and the United Nations (UN), also stressed "the priority of the withdrawal of mercenaries and foreign fighters from Libya."