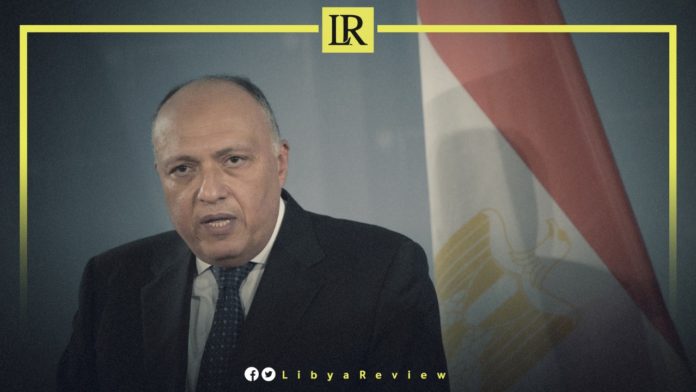 Egyptian Foreign Minister, Sameh Shoukry said he agreed with the Gulf states on the necessity of holding the Libyan elections on 24 December, as scheduled
In an interview with MBC Egypt, he made it clear that the Libyan elections should be "free and fair."
The Egyptian FM also stressed that Egypt and the Gulf states are fully convinced of the need for all foreign forces and mercenaries to leave Libya; and ensure the return of stability to the country.
Last month, Shoukry received the Deputy Head of Libya's Presidential Council, Mousa Al-Koni in Cairo. The two discussed the latest developments in Libya, and ongoing preparations for holding the Parliamentary and Presidential elections as scheduled in December.
The Egyptian FM stressed that Egypt will spare no effort to meet the aspirations of the Libyan people, and help them restore stability. He also voiced his support for Libya in expelling terrorist groups, and assuming sovereignty over its own territory through its national institutions.
Egypt stands by Libya to restore stability and fulfil the demands of its people to achieve development," he said.
The FM praised the outcome of the Paris International Conference on Libya, and pressed for the elections to be held on time. "All foreign troops and mercenaries should leave Libya as soon as possible in line with relevant international resolutions," he said.
In turn, Al-Koni appreciated the role played by Egypt to ensure stability in Libya, which he said reflects the distinguished relations between the two countries.
Meanwhile, the Speaker of the Arab Parliament said that he would respond to the Libyan government's call to send a delegation to monitor the elections.