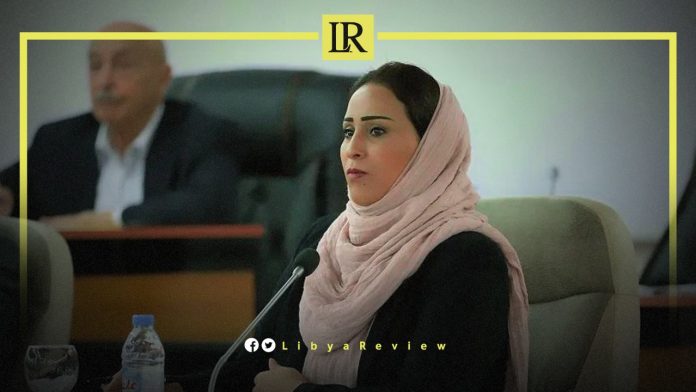 The Libyan Member of Parliament (MP), Sabah Al-Tarhouni, said that a new government will be formed if the elections are not held on their new date, January 24th.
Al-Tarhouni added that the parliamentary committee will work on preparing a proposal for the next stage. It will do so in consultation with the concerned parties. She noted that a new road map will be drawn up, suggesting that a new constitution will be made.
Al-Tarhouni made it clear that the elections cannot be held in January, noting that the reasons that hindered the holding of the elections in December will also be present this month. This according to reports that reached Parliament from the Ministry of Interior, General Intelligence and Administrative Control Authority.
"The House of Representatives (HoR) received six reports regarding the elections, and the Board of Directors of the High National Election Commission (HNEC) was summoned for a session next Monday. It will discuss all the complaints contained in the reports."
On Saturday, the Road Map Committee of the Libyan HoR announced that it will start its meetings with all Libyan parties (political, military, security and other parties concerned with the political process). It will do so in order to expand the base of participation and listen to all opinions and proposals.
Notably, the Libyan Parliament held several meetings to discuss the reports issued by the HNEC, the security services, and the Roadmap Committee, according to Spokesman, Abdullah Blaiheg.
Meanwhile,Blaiheg said, "the House is requesting more clarifications about the obstacles that prevented the holding of the elections. Therefore, it will wait for the next session for the appearance of the Head and members of HNEC, to listen to them on this issue."
Blaiheg also confirmed that the Parliament would discuss obstacles presented by the concerned agencies, related to appeals and legal issues. In addition to several security issues mentioned in a confidential report issued by the General Intelligence Services.