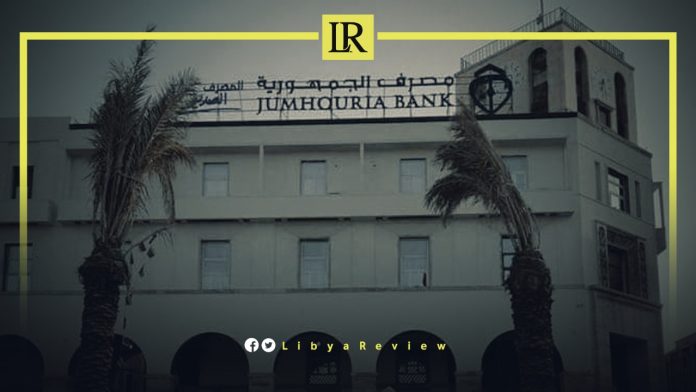 The Libyan Public Prosecution remanded six employees of the Jumhouria Bank-Zuwara branch, on charges of embezzling €600,000 euros from the bank.
The Public Prosecution Office said in a statement that "the prosecution conducted an investigation with the bank manager, the former manager, the head of the treasury department, and three employees of the bank."
"The Public Prosecution Office of Al-Ajeilat has started investigating procedures with the accused in the case of embezzlement of a sum of €600,000 euros, which was deposited in the bank's treasury. The prosecution proved the embezzlement of the amount, and substituting them with counterfeit banknotes," the statement added.
"The current manager of the bank was charged with failing to report to the authorities. The former manager and four other employees were also charged with embezzlement," it concluded.
Three weeks ago, the Public Prosecution also remanded a Jumhouria Bank employee, after allegations arose that she embezzled 1.8 million Libyan dinars from a client's bank account.
The Public Prosecution said in a statement on Wednesday that it had conducted an investigation into the incident, and identified the persons authorised to access the bank's system.
"It has been proven that one of the bank's employees embezzled the money, disguised its source by transferring it to bank accounts belonging to her relatives, and then withdrew it in cash," the Public Prosecution said in a statement.
The Public Prosecution also interrogated a number of employees who allowed the accused access to the system login keys, and subsequently failed to inform the authorities of the incident. They also were detained pending investigation.