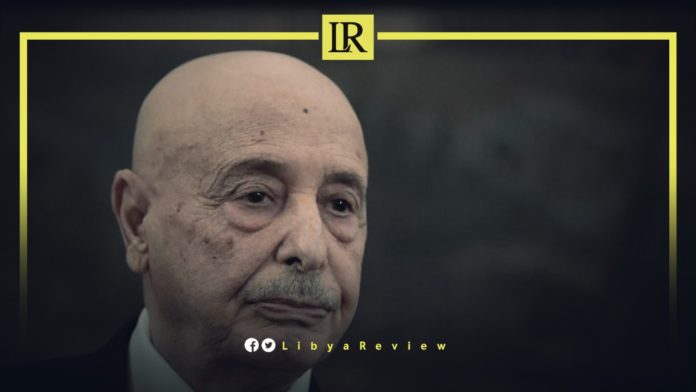 Libyan Parliament Speaker, Ageela Saleh stated that the Government of National Unity (GNU) has expired, and must be reconstituted.
On Monday, during his Presidency of the Parliamentary session, Ageela Saleh confirmed that the Parliament is working on developing a new roadmap to complete the electoral process for a new Government. This is in coordination with the High National Elections Commission (HNEC), the Supreme Judicial Council, the Ministry of Interior, and the security services.
He called on the Attorney General and regulatory bodies to stop the exchange of the government, without coordination with the Parliament's Finance Committee.
He also recommended the formation of a committee to draft a new constitution, and for it to complete its work within a month. "It is no longer possible to impose the draft constitution on the Libyan people," he said.
In November, the Speaker of the Libyan House of Representatives (HoR), Ageela Saleh, called on the Libyan people to exercise their constitutional right to freely choose their coming Government who will represent them, and lead the country towards safety and stability.
Libya's general elections have for a year been the lynchpin of United Nations-mediated efforts to bring peace to the oil-rich North African nation.
Other key obstacles on the road to balloting are a long-running rift between the country's east and west. As well as the presence of thousands of foreign mercenaries and troops supporting either side.
In recent years, the country became split between rival governments — the Libyan National Army (LNA) in the east, led by Field Marshal Khalifa Haftar, and the former Government of National Accord (GNA) in the west of the country.
The failure to hold the vote last month fueled concerns that Libya could again slide into another major outbreak of fighting. A looming political vacuum is another threat, with some lawmakers arguing that the mandate of the interim government ended on 24 December, the day the elections had been scheduled.