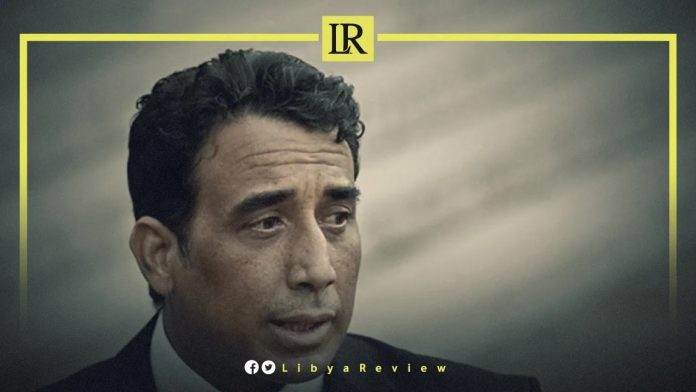 On Wednesday, the Head of the Libyan Presidential Council (PC), Mohamed Al-Mnifi described Libya's sovereignty as a red line, which cannot be violated by any party.
Addressing the Western Coast Municipalities Forum, held under the slogan of "Unity for the Future," Al-Mnifi highlighted the PC's efforts to maintain the ceasefire agreement, reopen the Coastal Road, and launch a national reconciliation initiative.
Al-Mnifi also hailed the important role played by the Presidential Council in unifying the country's sovereign institutions, especially the Central Bank of Libya (CBL). He hailed the role of these municipalities in organizing the forum, helping to pave the way for national reconciliation.
Al-Mnifi reaffirmed the PC's commitment to, "represent the unity of the country and all Libyans, and to hold consensual elections whose results are acceptable to all parties."
The forum was attended by the First Deputy Speaker of the Libyan Parliament, Fawzi Al-Nuwairi, a number of MP's, the Commander of the Western Military Zone, and various security directorates heads.
Libya was supposed to hold Presidential elections on 24 December, 2021 in a United Nations-led effort to end the decade-long crisis. The ballot was delayed indefinitely, after bitter arguments over divisive candidates and a disputed legal framework.
The vote, after a year of relative calm, was to have been Libya's first-ever direct Presidential ballot. Months of disputes finally saw the vote postponed just two days before it was due to take place, when the committee overseeing the Libyan election declared holding it "impossible" on the scheduled date.
The Roadmap Committee, set up by the Libyan Parliament to address the failure to hold the elections on time is expected to deliver its initial report on the future of the electoral process.
Recently, Mohamed Al-Mnifi met with the Minister of Oil and Gas, Mohamed Aoun. The two parties stressed the need to solve the problems facing the oil and gas sector in Libya.
They also touched on the current rate of production, the obstacles impeding its rise, and the improvement of the sector.