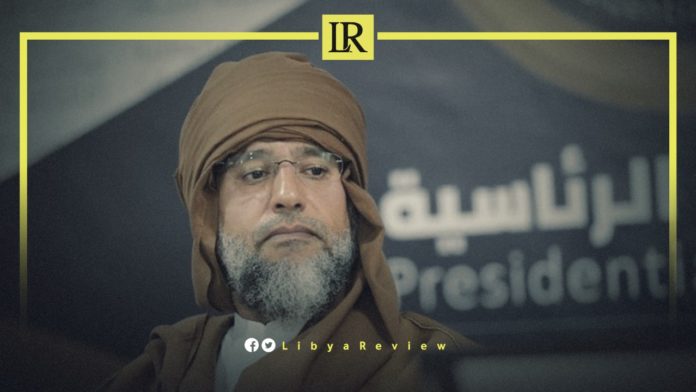 The Libyan Presidential candidate, Saif Al-Islam Gaddafi presented a political initiative to solve the current political impasse. He suggested postponing the Presidential vote, without delaying the Parliamentary elections.
Gaddafi stressed that the Parliamentary elections will ensure the election of a legislature that will "spare the country the possibility of war or division, and block the way for all justifications for a new transitional phase."
He explained that the new Parliament will then have the right to take the necessary measures regarding the completion of the Presidential elections. This would enable the Libyan people to rebuild the country, restore sovereignty, and preserve the state without any external interference.
Last month, the Sebha Court of Appeals issued a final ruling in favour of Saif Al-Islam, regarding the appeal submitted against him by Libya's High National Election Commission (HNEC).
The court ordered HNEC to restore him to the final list of candidates for the Presidential elections, which were scheduled to be held on 24 December.
Immediately after the court issued its decision, the commission announced that it would appeal against the appeal. This is due to past convictions against Gaddafi for allegedly using violence against protesters in 2011.
Saif Al-Islam's appeal against his disqualification for the elections was delayed for days, as armed groups blocked off access to the court.
Libya was supposed to hold a Presidential election on 24 December 24, 2021, in a United Nations-led effort to end the decade-long crisis. The ballot was delayed indefinitely, after bitter arguments over divisive candidates and a disputed legal framework.