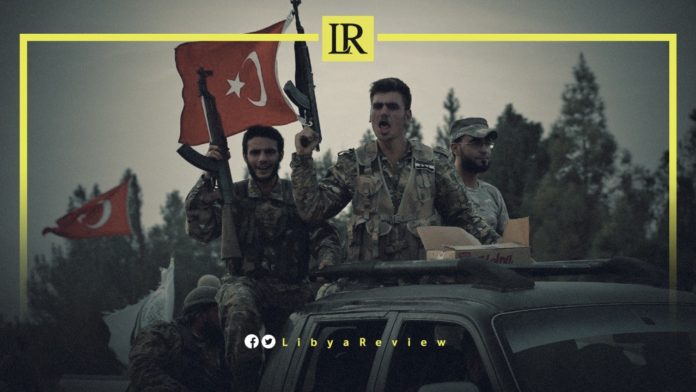 On Tuesday, the Syrian Observatory for Human Rights (SOHR) announced that a new batch of 150 Syrian mercenaries have arrived in Libya.
According to the Observatory's sources, most of these fighters belong to the 'Mohamed Al-Fateh Brigade.' It added that the mercenaries had reportedly paid their commanders, to travel to Libya.
SOHR called for the withdrawal of all Syrians, "who have turned into tools in the hands of the Turkish government" and for their immediate return to Syria.
It also demanded an end to the use of Syrians as mercenaries by Turkey and Russia, explaining that there are Syrian fighters alongside the Russian Wagner mercenaries.
On Saturday, the SOHR reported that Turkey had sent a new batch of Syrian mercenaries to Libya. This comes despite local and international demands to withdraw all foreign forces from the North-African country.
SOHR added that about 250 fighters from the Al-Majd Corps, Sultan Murad, and Al-Hamza Divisions, arrived in Tripoli on Friday.
This batch was sent to replace 250 Syrians, who had returned to Syria. The fighters reportedly paid their leaders $250 dollars, to be allowed to travel to Tripoli.
An estimated 7,000 Syrian fighters are believed to remain in Libya, according to the SOHR. However, the October 2020 ceasefire agreement between Libya's warring parties demanded that all foreign mercenaries be withdrawn within three months of its signing.