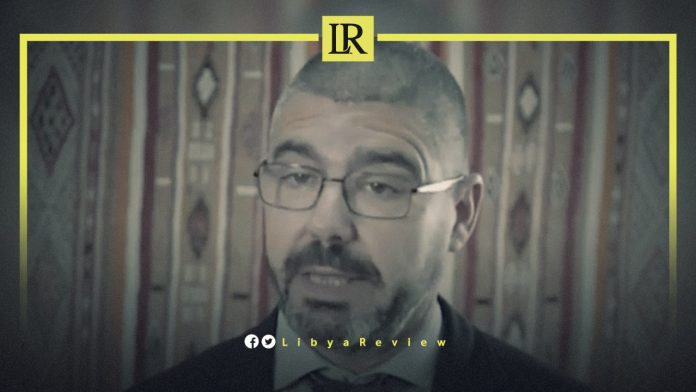 The European Union's (EU) Ambassador to Libya, José Antonio Sabadell renewed his support for the Libyan people, on the 11th anniversary of the February 17 revolution.
"On the 11th anniversary of the February Revolution, our best wishes and full support to the Libyan people to continue defending their right to decide in peace and unity, on the future they want for them and their children," Sabadell tweeted.
"Now more than ever, we all need to support those who are working for peace in Libya. We stand behind Stephanie Williams and her team at the United Nations Support Mission in Libya (UNSMIL), in their efforts to preserve stability and unity, approach positions, and move towards elections as the only sustainable way out of current crisis," he added.
On Wednesday, Egyptian President Abdel-Fatah El-Sisi and the President of the European Council, Charles Michel, agreed on the need to enhance channels of consultation on Libya
During a meeting in Brussel, they discussed Egyptian-EU coordination on a number of regional issues, according to Presidential Spokesman, Bassam Radi.
Radi added that the two leaders agreed to continue supporting a political settlement in Libya.
On Thursday, Head of Libya's Presidential Council (PC), Mohamed Al-Mnifi met with German Chancellor, Olaf Scholz to discuss the latest political developments in Libya.
The meeting came on the sidelines of the Sixth European Union – African Union Summit, set for 17-18 February, at the EU headquarters in Brussels.
The German Chancellor stressed the need to "consolidate the gains made from the first and second Berlin conferences, and not to drag the country back to square one." He also called for holding Presidential elections on a consensual constitutional basis, and meet the aspirations of the Libyan people to elect their leaders.
In turn, Al-Mnifi congratulated the German Chancellor on his new position, noting that "putting a permanent end to the crisis in Libya at all levels, will only be possible through national reconciliation." He also affirmed the PC's support for the country's political roadmap, and reiterated the need to maintain the popular momentum for holding elections.
The meeting comes against an escalation of the political crisis in Libya. As the Libyan Parliament voted to replace the Prime Minister of the Government of National Unity (GNU), Abdel-Hamid Dbaiba.
Accordingly, Stephanie Williams highlighted the need to go forward in an "inclusive, transparent, and consensual manner," and to maintain stability in Tripoli and throughout the country.
Williams added that the focus must continue to be on the holding of "free, fair and inclusive national elections in the shortest possible time."