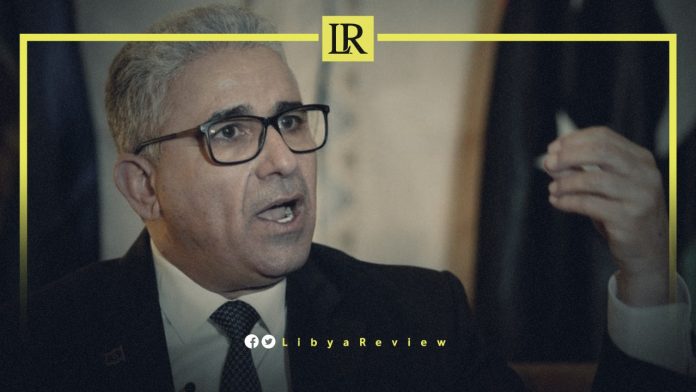 On Tuesday, the media office of Prime Minister-designate, Fathi Bashagha said that the consultations on forming a new government in Libya are taking place, "smoothly and effectively without any obstacles."
A number of MP's have said that the Parliament will convene on 28 February, to discuss giving confidence to the new government.
The statement noted that the list of candidates will be submitted to the Libyan Parliament as scheduled. "The ministerial formation will take into account the standards of competence, ability, and comprehensive national participation," it added.
On 10 February, Speaker of the Libyan Parliament, Ageela Saleh announced that they unanimously appointed Bashagha as the new Prime Minister. He is set to replace the current PM of the Government of National Unity (GNU), Abdel-Hamid Dbaiba.
Bashagha hails from the city of Misrata, and was the Minister of Interior of the previous Government of National Accord (GNA). He was a member of the Misrata Military Council, and fought against Muammar Gaddafi during the 2011 uprising.
But Dbaiba warned that the appointment of a new interim government could lead to war and chaos in the country. He renewed his pledge to only hand power over to an elected government. He also announced a plan that is likely to be unrealistic, which is to hold elections in June.
The PM described any plan to form a transitional government as "reckless" and "a farce" that could lead to more internal fighting.
"I will not accept, in any way, handing over (power) to chaos," Dbaiba added, stressing that elections "are the only solution."
Dbaiba was appointed in March as head of the UN-backed GNU. This was tasked with uniting the country's divided institutions, and overseeing the run-up to elections scheduled for December 2021.