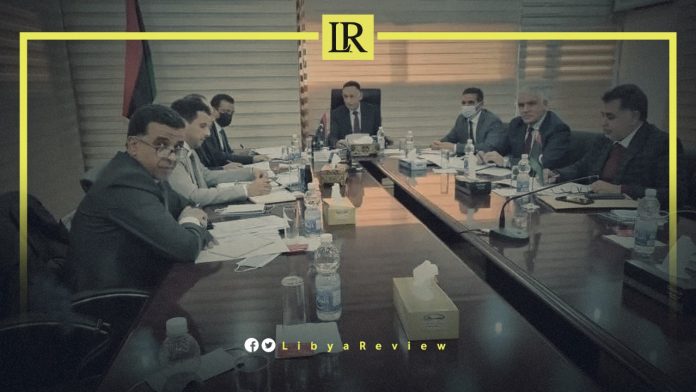 On Wednesday, the Supreme Committee of the Libyan Trade Network approved its proposed work plan for 2022.
The committee's first ordinary meeting was chaired by the Minister of Economy and Trade, Mohamed Al-Hwaij. It was also attended by representatives from the Chamber of Commerce and Industry, the Central Bank of Libya (CBL), and several public bodies.
The approved plan aims to follow up on the work of the committee, regarding the conduct of foreign trade transactions. This is in coordination with the Ports Authority, Chambers of Commerce, and various banks. It also supports the management of the trade network, to localize e-commerce programs and tools in Libya.
Notably, the Chamber of Commerce, Industry, and Agriculture of Libya has concluded a memorandum of understanding (MoU) with the Chamber of Commerce and Industry of Athens to enhance bilateral economic cooperation.
According to a press statement by the Libyan Ministry of Economy, the MoU aims to facilitate procedures for businessmen and business owners, and raises the level of trade exchange.
A meeting was held on the sidelines of the agreement, and was attended by the Chairman and members of the Management Committee and the Director-General of Tripoli's Chamber of Commerce. As well as the undersecretaries of the Libyan ministries of Finance and Youth, members of the Athens Chamber of Commerce, and the undersecretaries of the Greek ministries of Foreign Affairs and Transport.
The statement added that the meeting discussed ways to activate the movement of air and sea transport. As well as aspects of cooperation, and the exchange of experiences in the fields of energy, construction, infrastructure development, food, and medical industries.