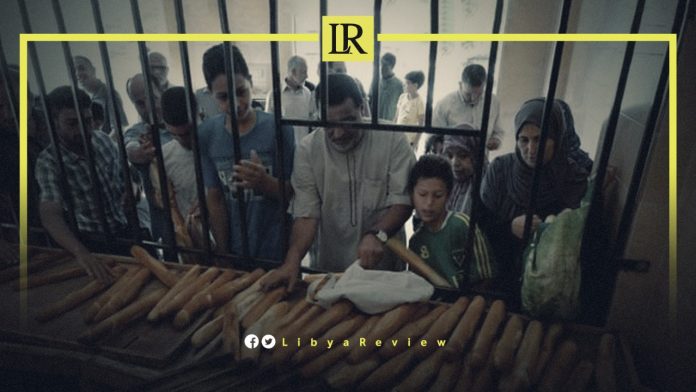 On Sunday, Khreis Muhammad, the Chairman of Libya's Bakers Union said that the price of flour climbed from 210 Libyan dinars ($46) last week to 275 Libyan dinars ($60).
In press statements, Muhammad dismissed the claim that the price hike was a result of Russia's ongoing war on Ukraine.
The union's Chairman demanded that authorities investigate the sudden price increase and interrogate the mill owners "since they control the supply."
He stated that, "the mills have ample stock for six months. The crop, which will be brought to Libya from Ukraine, is still being cultivated."
Notably, Libya's Deputy Head of the Libyan community in the Ukrainian capital, Kyiv, Abdul Ghani Humaidan, said that the evacuation of individuals and families from the Libyan community in Ukraine is continuing, with many Libyans still residing in the country.
In press statements, Humaidan was surprised by the instructions of the Libyan Ambassador to Ukraine to go directly to the Embassy in light of the presence of a curfew that began on Saturday and ends tomorrow evening.
Humaidan added that there are two families in need of help, one of whom does not have gasoline, and the other has not been able to leave, as the bombing continues intensively. He noted that the Libyan community members are continuing their efforts to secure the exit of all Libyans.
Humaidan stated, "work is continuing to get the families out through Odessa. Those who arrived at the Embassy headquarters left via buses from the Czech Embassy."
The Deputy Head of the Libyan community in the Ukrainian capital, Kiev, added that they had contact with 250 people in a WhatsApp group from the Libyan community, some of whom are with their families in Ukraine and have not left yet.