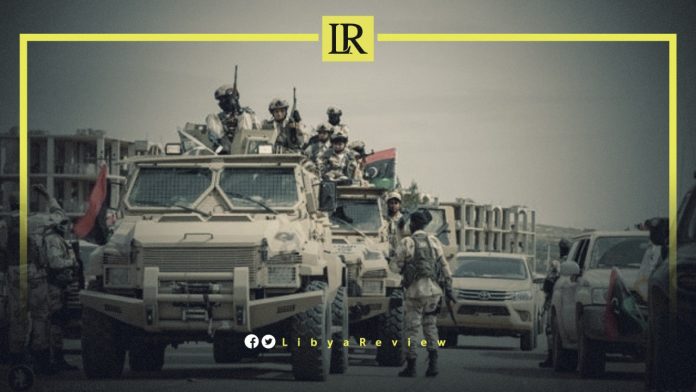 On Monday, the Libyan Embassy in Slovakia announced that Ukrainian police are deliberately delaying the evacuation of Libyans to Slovakia. had clashed with a cross-border gang near the Rabiana area, south of Al-Kufra.
In a statement, Al-Mahjoub explained that a unit belonging to the Sobol Al-Salam Brigade clashed with the gang, during a patrol.
According to press reports, at least 26 mercenaries were killed in Al-Kufra. A source added that the LNA forces were able to arrest 14 mercenaries, and seize four armed vehicles during the clashes. The brigade had previously announced the closure of the border crossings with Sudan and Chad, until further notice.
It called on all vehicle and truck drivers to abide by the decision, given that "remnants of these criminal gangs" are being chased across the Chadian-Libyan border.
The area is notorious for being controlled by gangs, drug smugglers, and human traffickers, most of whom are from neighbouring states. The operation was reportedly targeting illegal immigrants, and drug dealers.
Libya has become the preferred point of departure for thousands of migrants wishing to cross the Mediterranean to Europe.
Recently, The LNA's official Spokesman, Major General Ahmed Al-Mismari said that the new government should work with the country's military and security bodies to "impose the prestige of the state, preserve its capabilities, and protect all sovereign institutions from attempts of extortion and domination by outlaws."
He added that the LNA's is closely following, "all the military, political and economic tracks to reach a comprehensive solution to the Libyan crisis, push the country forward, and meet the aspirations of the people to hold Presidential and Parliamentary elections. As well as approve the constitution, and speed up development and construction in an atmosphere of security and stability."