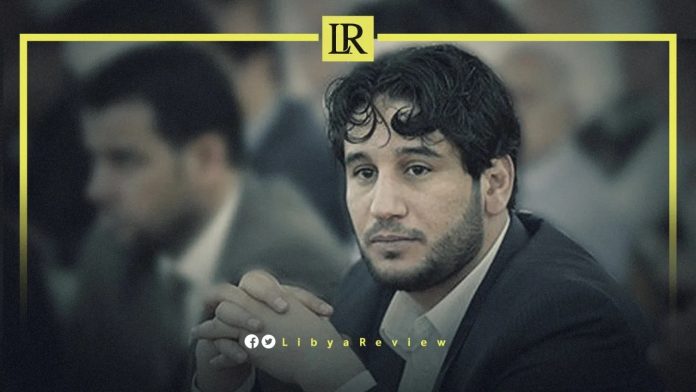 On Saturday, Member of the Libyan Parliament, Misbah Douma stated that the new government, headed by Fathi Bashagha was granted confidence in a Libyan-led initiative, without external influence.
In press statements, he warned of "current foreign schemes that seek to thwart the Libyan consensus by obfuscating the issues, and re-managing the Libyan crisis with foreign hands."
He stressed that the decision to appoint a new government was made after a consensus was reached between the Libyan Parliament, and the Libyan High Council of State (HCS). As well as to amend Article 12 of the additional provisions of the Political Agreement.
On Thursday, former Libyan Interior Minister, Fathi Bashagha was sworn in as the country's new Prime Minister during a session at the Libyan Parliament, in the eastern city of Tobruk.
Bashagha took his oath of office after his government emerged from a confidence vote on Tuesday. 92 of the 101 lawmakers in attendance approved the decision, in a live broadcast from the Libyan city of Tobruk.
"We will begin studying all options and measures necessary to take power in Tripoli by the force of law," Bashagha said after taking the oath.
He also vowed to "work together to achieve reconciliation and justice," saying: "we will work with determination to end the transitional stages."
His cabinet includes three deputy Prime Minister's, 29 ministers, and six ministers of state.
Notably, Libya's outgoing Prime Minister, Abdel-Hamid Dbaiba has remained defiant against being replaced.
Dbaiba has repeatedly said his administration will only hand over power to an elected government. He has proposed a four-point plan to hold simultaneous Parliamentary elections, and a referendum on constitutional amendments in June. That would be followed by Presidential elections, after the new Parliament issues a permanent constitution.
Libya has been unable to hold elections since its disputed legislative vote in 2014. This caused the country to split between rival administrations, on either side of the country. Each side has been backed by armed militias, and foreign governments.