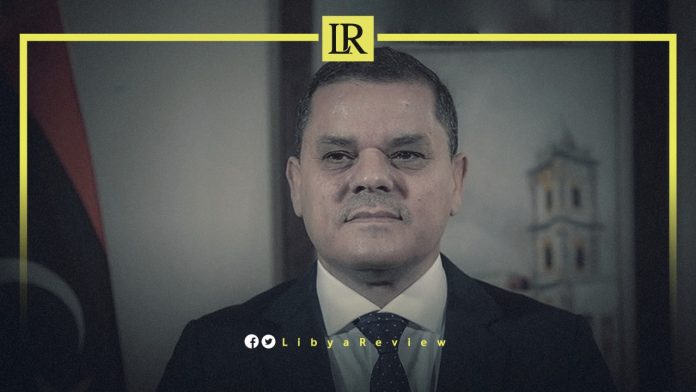 On Saturday, the newly appointed Libyan Minister of Health, Othman Abdel-Jalil held the outgoing Prime Minister of the Government of National Unity (GNU) "fully responsible for the assaults and kidnappings, that the ministers of the new government were subjected to during the last few days."
He also accused Dbaiba of working to intimidate Libyan ministers, and disrupt the political scene, stressing that this would not distract the new government from moving forward in assuming its duties. He noted that it would remain steadfast in its goal of implementing the necessary reforms, to eliminate rampant corruption in the country.
These remarks came during a meeting with the Libyan Parliament-backed PM, Fathi Bashagha in Tobruk. They discussed upcoming strategies and procedures that will be followed, during the coming period.
During the meeting, Abdel-Jalil assured the nation that the new government "will start its work from Tripoli as soon as possible," and said that, "we will not allow the division of the country."
He also pledged to work, in cooperation with the PM, to advance the democratic process in Libya, and hold Presidential and Parliamentary elections soon. This comes as part of the roadmap set out by the Parliament, and the High Council of State (HCS)
The Minister added that they will work to fully implement a comprehensive health insurance program for all citizens. He also highlighted his intention to eliminate the administrative and financial corruption in the healthcare sector. As well as provide training programs to enhance the efficiency of those employed in all hospitals nationwide.
On Thursday, former Libyan Interior Minister, Fathi Bashagha was sworn in as the country's new Prime Minister during a session at the Libyan Parliament, in the eastern city of Tobruk.
Bashagha took his oath of office on Thursday after his government emerged from a confidence vote on Tuesday. 92 of the 101 lawmakers in attendance approved the decision, in a live broadcast from the city of Tobruk.
Libya has been unable to hold elections since its disputed legislative vote in 2014. This caused the country to split between rival administrations, on either side of the country.