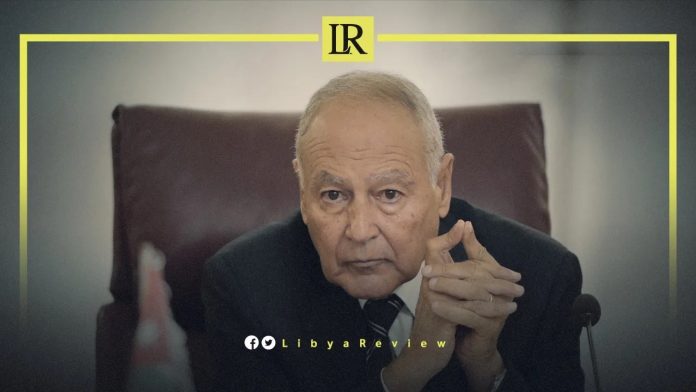 On Saturday, the Secretary-General of the Arab League, Ahmed Aboul Gheit said that the current political scene in Libya, "is at a worrying trend that could return the country to the difficult stage that prevailed, before the 23 October ceasefire agreement."
In a statement, the Arab League Secretary General said that Libya is "now at a critical stage more than ever, which requires prompt elections, unification of state institutions, and an end to the prolonged transitional phases."
The Arab League Secretary General also appealed for all parties to work seriously and responsibly towards the legal, security, and political conditions necessary to hold elections as soon as possible.
The Arab League also underlined the importance of "establishing a political process that puts the country on the way of stability and construction."
He emphasized that the League is always ready to back Libyan efforts aimed at reaching an, "explicit, scheduled, and practical political roadmap."
The country endured two rival governments from 2014 to early 2021. A Government of National Unity (GNU) was elected last year to lead the country to elections.
On Thursday, despite months of UN-led efforts aimed at re-unifying state institutions, Libya found itself once again with two Prime Minister's. The Tripoli-based Abdel-Hamid Dbaiba, who has refused to cede power except to an elected government, and the former Interior Minister, Fathi Bashagha, who is backed by the Parliament in the east.
Dbaiba has repeatedly said his administration will only hand over power to an elected government. He has proposed a four-point plan to hold simultaneous Parliamentary elections, and a referendum on constitutional amendments in June. That would be followed by Presidential elections after the new Parliament issues a permanent constitution.
Libya has been unable to hold elections since its disputed legislative vote in 2014. This resulted in the country splitting between rival administrations, on either side of the country.
Last Monday, the Secretary-General of the Arab League, Ahmed Aboul Gheit called on all Libyan parties to "work together to reach a political consensus on the next stage, and to preserve the country's stability."