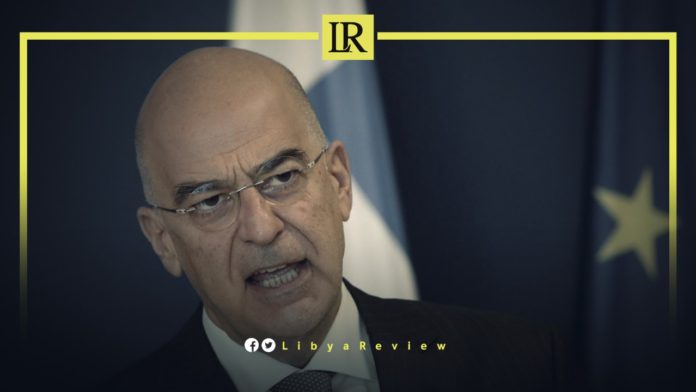 On Thursday, the Greece Ministry of Foreign Affairs announced that its Ambassador to Algeria, Giorgos Zaharioudakis has been appointed as Special Envoy for Libyan issues, replacing Ambassador, Christodoulos Lazaris.
In a statement, the ministry said that the appointment proves Greece's active interest in neighbouring Libya.
Greece was one of the first countries to reopen its diplomatic mission in Tripoli in February 2021. As well as the first to reopen its Consulate in Benghazi, in May of that year.
"Greece will continue to work, in collaboration and coordination with the international community, for peace and stability in Libya for the benefit of the Libyan people and the wider region," the statement read.
Last month, the Head of the Foreign Affairs Committee of the Libyan Parliament, Youssef Al-Agouri held a virtual meeting with the Chargé d'Affaires of the Greek Embassy in Libya, Ioannis Stamatikos.
They discussed strengthening bilateral relations, ways to facilitate travel procedures, and the possibility of opening direct flights between the two countries.
Al-Agouri stressed the Parliament's commitment to the historical and geographical relations between the two countries. He also hailed the important role played by Greece in settling the Libyan crisis.
In turn, Stamatikos affirmed his keenness to strengthen relations with Libya
In October, Greek Prime Minister, Kyriakos Mitsotakis visited Libya and participated in an international conference. He was accompanied by Foreign Minister, Nikos Dendias to Tripoli.
Notably, Libya is currently facing a political crisis after Parliament swore in a new government, last week. The incumbent administration has refused to cede power, amid the fallout from a failed attempt to hold national elections in December.
Each rival government has support among the armed factions based in Tripoli. The Parliament-backed Prime Minister, Fathi Bashagha has said he intends to take over in the capital this week, raising fears of clashes.