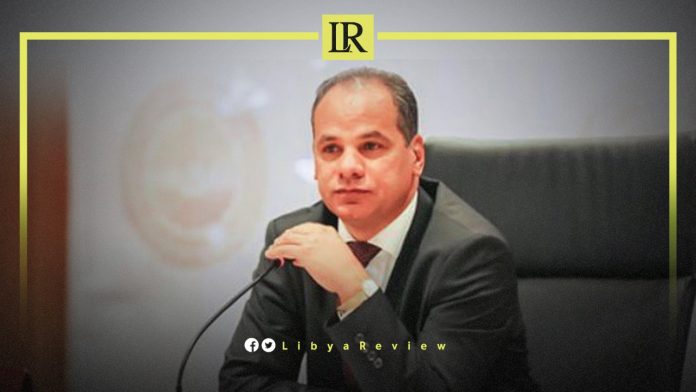 The new Libyan Defense Minister, Ahmed Houma announced his intention to integrate "revolutionaries" into special programs to unify the splintered Libyan military.
In a statement issued by the Libyan Defense Ministry on Sunday, Houma stressed that the army will "work to protect the borders and defend the civil democratic state, based on the principles and objectives of the glorious February 17 revolution."
"The responsibility to defend Libya and maintain its security and borders is a national responsibility for everyone, and is not limited to a specific Libyan party or entity," the statement said.
He affirmed his support for the 5+5 Joint Military Commission (JMC), "and all its decisions and the outcome of its work," calling on all actors to participate in the national reconciliation project.
The minister pledged to work on "positive and distinguished" cooperation with neighbouring, and friendly countries to ensure the security and stability of Libya. This is to combat regional and international threats, such as terrorism, organized crime, human trafficking and illegal immigration.
He pledged to pay attention to the problems faced by amputees, retirees, and the wounded. As well as deal with issues related to MoD employees, based on the directives of the Prime Minister. Cooperation and coordination will take place with the relevant ministries such as Health, Finance, and Social Affairs.
Notably, Libya again has two rival governments in the East and the West. The eastern-based Libyan Parliament appointed Fathi Bashagha to replace Prime Minister Abdel-Hamid Dbaiba. The Libyan PM has refused to cede power to the new government.
Observers fear that military confrontations will erupt between Libyan rival parties, despite the two PM's vowing not to drag Libya into a civil war again.