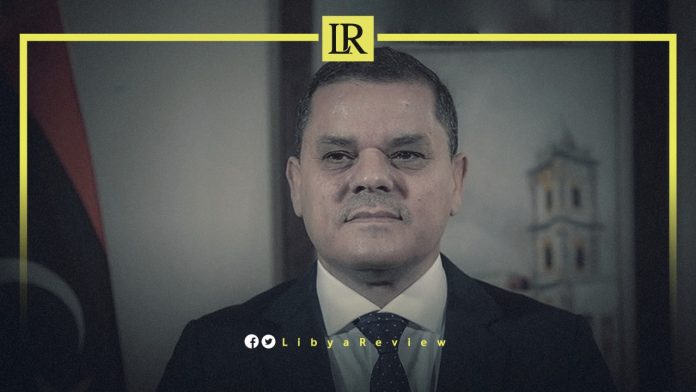 Spokesman for Libyan new government, Othman Abdel-Jalil said that the Government of National Unity (GNU) had failed to perform the tasks assigned to it. He added that GNU Prime Minister, Abdel-Hamid Dbaiba "had always asked the heads of state he met to postpone the elections in order for his government to continue"
In a press statement, Abdel-Jalil said: "the draft budget is ready and we will present it to the Libyan Parliament as soon as we enter Tripoli. The Libyan government will not work without an approved budget."
He stated that constitutional amendment No. 12, and the outputs of the Road Map Committee "are what will ensure the holding of elections." He added that the new government is the product of an intra-Libyan consensus, and will be able to operate in all regions of Libya.
"We will not use violence to enter Tripoli, but at the same time we will not operate from outside Tripoli, and there will be no parallel government. We will hold everyone involved in corruption accountable, and we will not cover up anyone. Our government will not continue its duties for one day, if it is not able to hold elections on the date set by the High National Elections Commission (HNEC)," he claimed.
The Spokesman confirmed that Prime Minister, Fathi Bashagha will not enter the election race.
Notably, the Special Adviser to the UN Secretary-General on Libya (SASG), Stephanie Williams announced that Libya's two chambers will hold talks in Tunisia this week. They are set to discuss a consensual constitutional basis for future elections.
The upcoming negotiations between the Libyan Parliament, and the High Council of State (HCS) are a positive step towards reaching a political agreement between the rival parties. The talks may resolve the current crisis in the country, contribute to calming tensions, and avoid a possible armed conflict.
During a discussion with activists via "ClubHouse", Williams said the HCS has chosen its representatives, while the Parliament "will send its list on Monday, or Tuesday."
Williams stressed the importance of reaching an agreed constitutional basis, in order to hold elections. This is in cooperation with HNEC, and the Civil Registry Office.
"Any constitutional amendment must be a purely Libyan decision, which will be focused on through the work of the joint committee between the two chambers," she said.
Williams is seeking to reach an agreement this month on electoral laws and constitutional arrangements, and is pushing for elections as soon as possible.
The issue of the constitutional basis and the elections law is a subject of constant disagreement between Libya's political parties. It resulted in the collapse of the electoral process, which was scheduled for December of last year.