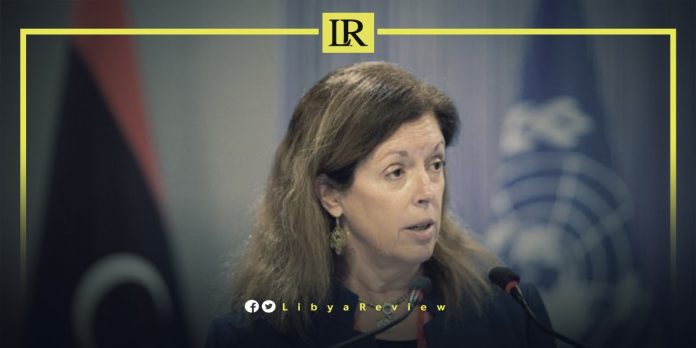 On Tuesday, 76 members of the Libyan Parliament rejected the formation of any committees outside the framework of the 12th constitutional amendment, which was recently approved by the Parliament.
In a statement, the MP's also voiced the refusal to join any dialogue, "before the sovereignty of the consensual national decision is respected, the legitimate government headed by Fathi Bashagha assumes its duties in Tripoli, and extends its influence across the country."
They also stressed the need for the UN Support Mission in Libya (UNSMIL) to adhere to its role in support of the political process, and to respect and support any Libyan-led agreement that is reached.They called on the Parliament to fully commit to holding Presidential elections on time, and without delay.
In her efforts to mediate a way out of the mess, the UN's special envoy on Libya, Stephanie Williams has been urging the Tripoli-based High Council of State (HCS) and the eastern-based Parliament to negotiate a constitutional basis for elections.
It's a key sticking point in a country that has had no constitution since Muammer Gaddafi tore the last one up in 1969. The Libyan Parliament has yet to agree on delegates to the talks, she noted.
Notably, Libya is currently facing a political crisis after Parliament swore in a new Prime Minister, former Interior Minister, Fathi Bashagha, to lead a new interim government in February. MP's argued that the incumbent PM, Abdel-Hamid Dbaiba's mandate expired when the elections failed to take place.
Dbaiba has refused to cede power, and warned that the appointment of a new interim government could lead to war and chaos in the country. He renewed his pledge to only hand power over to an elected government.
Libya was meant to hold elections in December, as part of a UN-guided peace process aiming to draw a line under a complex conflict that dates back to the 2011 revolt. But as political factions wrangled over the legal basis and the eligibility of controversial candidates, the polls were indefinitely postponed.