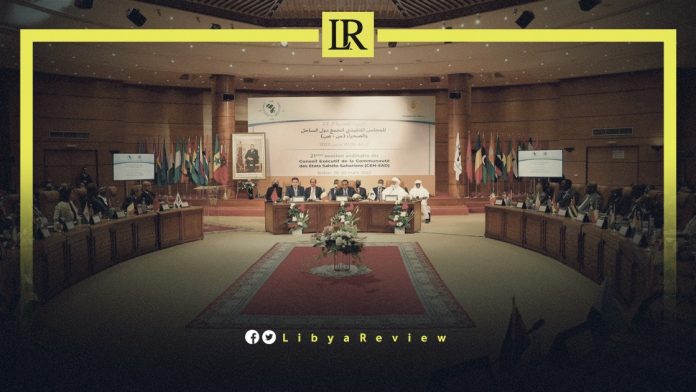 Libya Foreign Minister in the Government of National Unity (GNU), Najla Al-Mangoush participated in the 21st session of the Executive Council of the Community of Sahel-Saharan States. The meetings were held between 29-30 March, in Morocco's capital, Rabat.
During her speech at the opening session, Al-Mangoush stressed the importance of the Sahel and Sahara Community in achieving peace and security. She also confirmed Libya's commitment to its role in the African continent.
Al-Mangoush reiterated the need to strengthen the organisation's members, and enhance its effectiveness. She confirmed Libya's readiness for the council to resume its work in Tripoli.
"Libya believes in the necessity of achieving African integration and cooperation, as part of the African development agenda," she said.
The FM called on the countries of the assembly to unite to confront organized crime, linked to extremist groups.
Earlier this month, the Deputy Minister of Foreign Affairs, Mohammed Issa said the return of the council to Tripoli "is a vital sign of Libya's stability for the world."
Issa and the Acting Secretary-General, Brigi Rafini discussed arrangements for the return of the organisation to Tripoli.
Issa hoped that the return "would be a new beginning for Libya to activate its role in regional and continental arenas." This is given that Libya was the major establishing state in February 1998.
Rafini said the instability that led to the headquarters moving to Chad ended, and Libya is now stable. "There is no hindrance for the return of the community to operate in Tripoli," Rafini added.