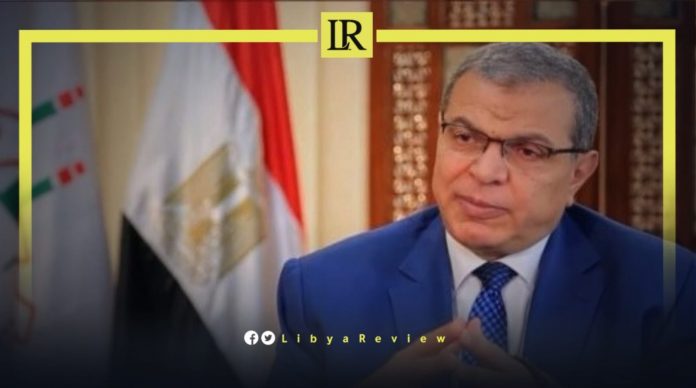 The Egyptian Minister of Manpower, Mohamed Saafan met with a coalition of mega construction and real estate companies in Egypt. This was to discuss their participation in the reconstruction of Libya.
During a meeting with Orascom Construction, Hassan Allam Construction, and Rowad Modern Engineering, the Egyptian minister affirmed Cairo's keenness to facilitate the return of Egyptian workers to participate in the reconstruction of Libya.
Saafan claimed that Cairo sought to resume the work of Egyptian companies in Libya. This is to study the labour market, specializations, and needs of trained and qualified workers for the upcoming projects.
The Manpower Ministry said in a statement that Saafan discussed the obstacles faced by the companies, in recruiting Egyptian workers.
The Minister directed some service companies to participate in these projects, alongside the coalition companies.
"Egypt will provide Libya with trained technical workers capable of making a difference through its efforts and actions, to serve the Libyan community," the statement said.
Notably, Saafan met with his Libyan counterpart, Ali Al-Abed to discuss sending Egyptian workers to Libya.
The two ministers also reviewed the electronic link system, and its role in legalizing the presence of Egyptian workers in Libya. They also discussed setting a minimum wage for Egyptian workers, as well as providing them with health insurance.
"The Minister of Manpower requested the preparation of a health insurance policy for Egyptian workers travelling to Libya, covering work injuries and death, and covering treatment expenses," the Egyptian Ministry added.
Al-Abed indicated that they are seeking to provide all facilities to attract Egyptian workers.
Libya fell into chaos in 2011 after a NATO-backed uprising, which toppled long-time leader Muammar Gaddafi.
Most of the infrastructure in Libya has been destroyed. The North African country is seeking to rebuild the areas destroyed by the civil war. Several forums were launched to discuss the reconstruction of Libya. It is likely that the lion's share of these projects will go to Egypt, Italy, and Turkey.