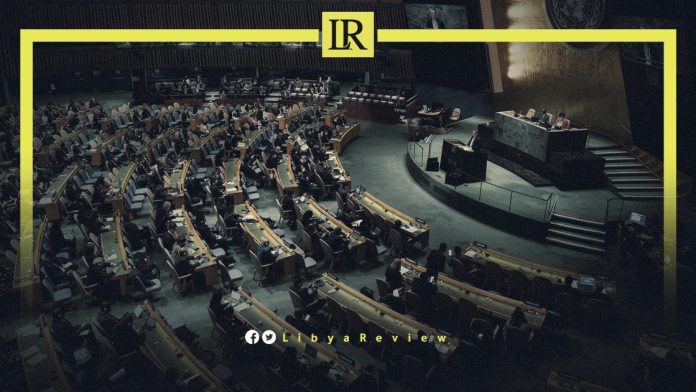 On Thursday, the UN General Assembly suspended Russia from the Human Rights Council, alleging violations in Ukraine. Libya was notably the only Arab country to vote in favour of the draft resolution, with the majority abstaining. This represents a break of diplomatic norms for Libya, which had traditionally friendly relations with Moscow.
The vote raises many questions about the motive of the decision. Is it a manoeuvre by Libyan Foreign Minister, Najla Al-Mangoush to secure US support for the embattled government to stay in power? Or were the instructions issued directly by the US State Department?
Russia is believed to have a considerable sized (unofficial) military presence in the east of the country, through the Wagner private military company. As well as Moscow having supported Field Marshall, Khalifa Haftar's Libyan National Army (LNA), especially during the 2019 war in Tripoli.
Notably, Libya is currently facing a political crisis after the Libyan Parliament swore in, Fathi Bashagha to lead a new interim government in February. MP's argued that incumbent Prime Minister, Abdel-Hamid Dbaiba's mandate expired when elections failed to take place.
Dbaiba has since refused to cede power, warning that the appointment of a new interim government could lead to war and chaos in the country. He renewed his pledge to only hand power over to an elected government.
Libya was meant to hold elections last December, as part of a UN-guided peace process. Political factions wrangled over their legal basis, and the eligibility of controversial candidates, resulting in the indefinite postponement of the polls.
Notably, Russia's permanent representative to the United Nations, Vasily Nebenzya expressed his concern over the postponement of elections in Libya. As well as the presence of two rival governments, noting that this could lead to a resurgence of violence in the North African country.