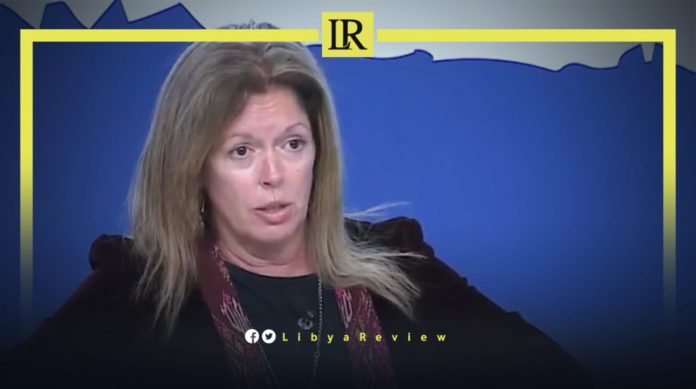 The United Nations (UN) Secretary-General's Special Adviser (SASG) for Libya, Stephanie Williams, held an extensive dialogue with nearly 40 young women and men from different Libyan regions.
In a thread on her Twitter account, Williams said, "I held an extensive dialogue with a diverse group of approximately 40 Libyan youth, during which I briefed them on my activities in my capacity as SASG since returning to Libya in December 2021."
She added, that "in particular, I elaborated on the UN's efforts towards its current priority of assisting Libyans in holding credible national elections as soon as possible, based on a solid constitutional basis and electoral framework."
"The youth representatives provided their perspectives on the current situation in Libya, tackling the interlinked political, economic, security, transitional justice, and national reconciliation files," she added.
Williams stated, "specifically, they spoke about the importance of finding a way out of the impasse on the legislative and executive tracks for the sake of elections, and also of the need to honour commitments to effectuate genuine national reconciliation, encourage inclusivity, and protect human rights and civil society."
In her thread Williams explained that, "this substantive exchange serves as a stark reminder of the valuable role that youth can play in determining the path forward."
"This generation of youth, in particular, has witnessed a great deal of war, political turmoil, and institutional division – but has, nonetheless, served as a constant beacon of hope for a more stable and secure future for Libya," the UN Adviser said.
Last month, 76 Members of Parliament (MPs) rejected the formation of any committees outside the framework of the 12th constitutional amendment, which was recently approved by the Libyan Parliament.
In a statement, the MP's also voiced the refusal to join any dialogue, "before the sovereignty of the consensual national decision is respected, the legitimate government headed by Fathi Bashagha assumes its duties in Tripoli, and extends its influence across the country."
They also stressed the need for the UN Support Mission in Libya (UNSMIL) to adhere to its role in support of the political process, and to respect and support any Libyan-led agreement reached. They called on the Libyan Parliament to fully commit to holding Presidential elections on time, and without delay.