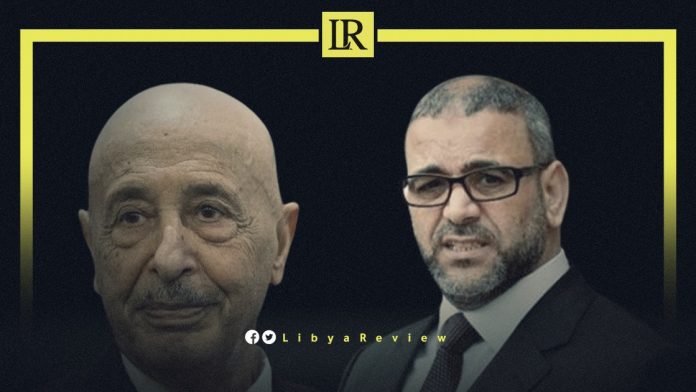 On Saturday, Libyan parties continued their meetings in Cairo for the fourth day in a row under the auspices of the United Nations (UN). The talks aim to discuss settling outstanding issues between the Libyan Parliament and the High Council of State (HCS), and to agree on a constitutional basis to help organise elections as soon as possible.
According to Libyan sources, the fourth day of talks tackled the executive mechanisms required to approve the constitutional and legislative basis for the national elections in Libya.
The sources added that the meeting was conducted in a positive atmosphere and the participants were keen to ensure the national interest.
Delegates from the House of Representatives (HoR) in eastern Libya, and the HCS in Tripoli, chose 12 members from each side to participate in the talks.
The Libyan Parliament's Spokesperson, Abdullah Belhaj, explained that talks will continue until April 20th, as the consensus of Parliament and the HCS on the constitution requires amendments to its controversial articles before the referendum.
The Media Adviser to the Presidency of the Libyan Parliament, Fathi Al-Marimi, explained that the meeting of the Parliament and HCS committees in Cairo aims to reach an understanding on controversial points of the draft constitution. These have been met with great protests from several political and social components.
According to Al-Marimi, these points involve the regime and its nature as well as the status of Parliament.
UN Special Adviser, Stephanie Williams, explained that the Libyan people believe that the final solution to the issues afflicting Libya must come through elections.
During her speech at the first session of the two committees' discussions in Cairo on Thursday, Williams made it clear that these elections must be held on a solid constitutional basis. This should occur with an electoral framework that represents the protection of the electoral process with clear milestones according to schedule to move forward.
Two governments have been competing in Libya since March, when the eastern Parliament appointed Fathi Bashagha to replace the Prime Minister in Tripoli, Abdelhamid Al-Dbaiba.