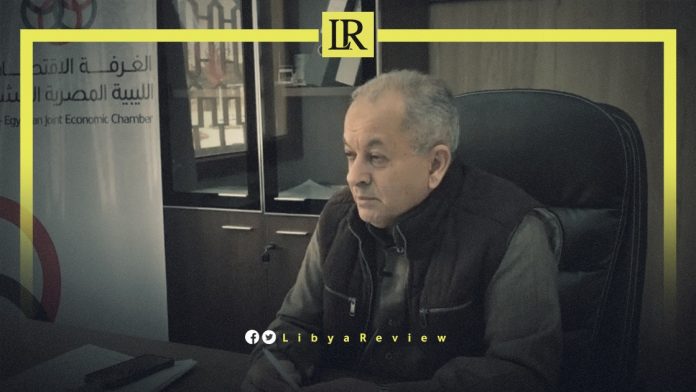 Chairman of the Libyan-Egyptian Chamber of Commerce, Ibrahim Al-Jarari said that Egypt has excluded Libya from its ban on the export of basic food commodities.
Al-Jarari added in press statements that Egypt would continue to allow the export of flour, rice, and cooking oil to Libya.
At the end of March, the chamber had submitted a request to the Egyptian government regarding the exclusion of Libya from the ban. This request was welcomed by Egyptian businessmen, who expressed their willingness to enter into mediation with the Ministry of Economy, and the Egyptian Cabinet to ensure a special waiver for Libya.
He confirmed the agreement of the Customs Authorities in Libya and Egypt to open documentary credits. This is for businessmen to supply a number of basic commodities through the land port, after approval by the Central Bank of Libya (CBL).
Al-Jarari added that the Chamber invited a number of businessmen to participate in the International Building and Construction Exhibition, which is to be held in mid-May in the city of Benghazi.
Notably, the Egyptian government issued several decisions in March to stop the export of many basic goods. This is part of the Egyptian state's plan to secure local needs, especially for basic goods during the month of Ramadan, where there is a surge in food consumption.
Last month, the President of the General Federation of Egypt Chambers of Commerce, Ahmed El-Wakil stated that Egypt has stopped all exports to Libya. These goods include oil, pasta, flour, corn, chickpeas, and grains.
El-Wakil confirmed that this suspension will last for three months, given the recent conflict between Russia and Ukraine.
In January, the Egyptian Minister of Trade and Industry, Nevin Jameh revealed that the Libyan market was one of the largest for Egyptian exports in 2021. It ranked 9th globally, with exports worth $938 million, compared to $570 million in 2020, achieving an increase of 64.5%.
This came during her meeting with her Libyan counterpart, Salama Al-Ghwail in Cairo. The two discussed ways to boost joint trade and investments in the coming period. "Egypt is keen on strengthening mutual cooperation with Libya in various fields, building on the deep-rooted ties between the two countries," Jameh said.
The minister added that there is currently close cooperation between Egypt and Libya in the manufacturing sector.