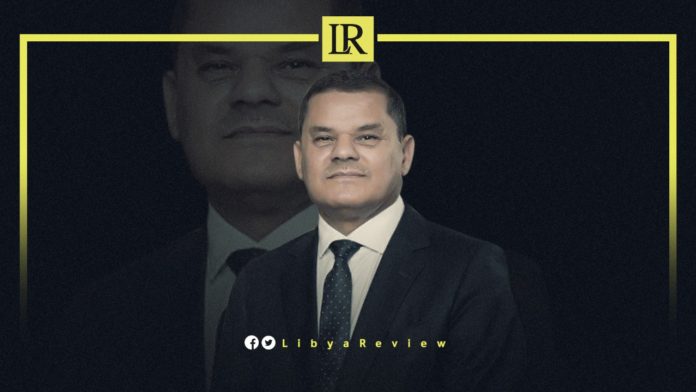 Russia's war in Ukraine has finally turned the fate of chaotic Libya into a critical question for the United States, and its allies France, and Italy. If Washington, Paris, and Rome act decisively, they can stabilise Libya, but hesitation could see the country deteriorate further, according to a report published by National Interest.org
The emergence of a potential consensus-building Prime Minister, Fathi Bashagha offers Libya its best chance at stability since security deteriorated eight years ago. The critical task for the West is to give Bashagha a chance to govern by salvaging the latest United Nations-guided international peace process.
One main obstacle stands in the way: the Prime Minister of Libya's interim Government of National Unity (GNU), Abdel-Hamid Dbaiba, who refuses to resign, despite pledging to when he accepted temporary reins one year ago. In another flagrant violation of the terms for power, Dbaiba put his name forward as a candidate for the December Presidential elections, helping to ensure their indefinite postponement.
The eastern-based Libyan Parliament passed a no-confidence motion against Dbaiba in September 2021. Last month, the House voted to replace Dbaiba with Bashagha—but only after coordinating the move with the rival, Tripoli-based High Council of State (HCS). This rare example of east-west political coordination was itself a breakthrough in deeply polarised Libya.
Like Dbaiba, Bashagha hails from Libya's pivotal city, Misrata, a fiercely independent stronghold beholden neither to Tripoli in the west, nor Benghazi, the center of power in the east. Bashagha has managed to attract support from Marshal Khalifa Haftar, the Commander of the eastern-based Libyan National Army (LNA).
In his short time in office, Dbaiba has aggravated Libya's bleak condition. According to his opponents, the PM allegedly misused public funds to remain to power. With mounting liquidity problems, the government is struggling to keep its promises, which included an increase in salaries, and bonuses for an array of occupational groups. Of the six months' worth of child and family allowances promised by Dbaiba by the beginning of Ramadan, only a portion has been paid out.
The financial crisis is the result of years of rampant corruption, currency manipulation (through flagrant abuse of letters of credit), profligacy (typical abuse of a rentier economy), conflict, and the cost of maintaining "security" in Tripoli, through often-feuding militias. Dbaiba's "achievement" is to have taken the Libyan economy over the cliff.
According to his critics in the east, Dbaiba has continued to deprive them of funds for public servants and security forces, despite previous agreements. All the while providing millions in funding to militias, to secure his position.
The Dbaiba family has been investigated for financial crimes in the United Kingdom and Canada, and for embezzlement of billions of dollars from Qaddafi-era transactions. Dbaiba is personally accused of corruption and nepotism, allegedly having directed millions of dollars to companies and individuals associated with his family.
With a looming food crisis stemming from the war in Ukraine, Libya lacks the agricultural or financial capacity to intervene and cushion the inevitable blow to its citizens. Erratic measures by the current government, including price controls, have backfired.
Dangers abound in the greater Tripoli area, as security has been left primarily to an array of militias. Rival militias and gangs clash several times a week. Street crime, burglaries, and kidnappings are a daily risk for the people of Tripoli, and other larger cities across Libya. Human trafficking and the smuggling of drugs, weapons, and consumer goods is a country-wide phenomenon.
At first, Dbaiba turned a blind eye to the security situation, as he did not have his own military power base to challenge the mighty militias. Now, he needs militia forces to deter Bashagha from returning to Tripoli.
Bashagha is as well-positioned as any figure in Libya to navigate the critical steps with key stakeholders, which could finally lead the country to national elections. A strong, consensus figure is needed to ensure that the polling is conducted fairly and that the results are respected by all parties.
But Dbaiba, retains three powerful assets: militias, the National Oil Corporation (NOC), and the Central Bank of Libya (CBL).
The international community has not taken sides in the power struggle in Libya for fear of supporting the losing side. Now is the time for Washington, Paris, and Rome to get off the fence and collectively mount pressure for Dbaiba to go—as agreed. There is no guarantee that Bashagha will succeed as a unifying, transitional leader, but it is almost certain that Libya will see mounting chaos if he does not get his chance. Given the new geopolitical stakes, that is no longer a tolerable outcome for the West.