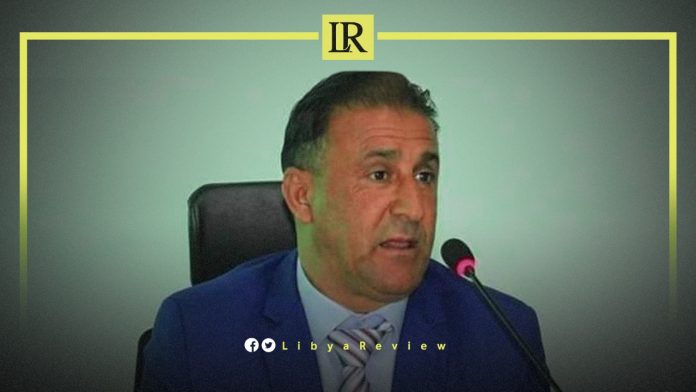 The Head of the Tunisian Observatory for Human Rights (TOHR), Mostafa Abdelkebir announced that two Tunisian citizens have been kidnapped in Tripoli.
On Wednesday, Abdelkebir said that the kidnapped Tunisians are from Monastir, in the Zermeddine region. No group has claimed responsibility for the kidnappings, and no security statement has been issued explaining the circumstances of the incident.
Recently, Libya's Interior Ministry announced the arrest of a Tunisian national wanted by INTERPOL, in Tripoli.
Members of the Anti-Terrorism Department's patrols, in the General Department of Security Operations arrested the man in Tripoli's Soug Al-Jumaa neighbourhood.
The Ministry of Interior added that "he is wanted by the Arab and International Criminal Police Office (INTERPOL). He was sentenced to prison in Tunisia for murder, and fled to Libya."
"All legal measures against the accused have been taken," the statement concluded.
Notably, Libya continues to suffer from extrajudicial killings forced disappearances, rape, and kidnappings by armed groups.
Libya ranked 20th among the most insecure countries, according to the Numbeo Crime Index. The war-torn country received a high rating of 62.00.
Tripoli ranked 50th globally in the Crime Index's classification for cities, the second-highest in the Arab world, after Damascus was given first place. It was given a rating of 64.27, due to high levels of crime and insecurity.
The Crime Prevalence Index aims to assess the general level of crime in 135 countries around the world. The crime index is based on several criteria; such as murder, robbery, and rape.
The United Nations Support Mission in Libya (UNSMIL) said it has documented several cases of arbitrary arrests, detention, enforced disappearances, torture, and extrajudicial killings of civilians, officials, journalists, civil society members, and human rights activists in Tripoli during the past year.
In April, The Benghazi Chamber of Commerce, Trade, Industry, and Agriculture hosted a delegation from Tunisian neighbors. This was led by the Head of the Chamber of Commerce, and Industry of Sfax (CCIS), and a number of representatives of major Tunisian companies. They discussed strengthening cooperation, and raising the levels of bilateral trade.