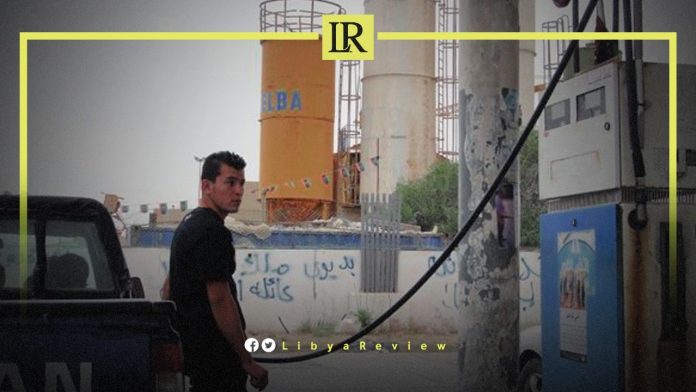 The price of Libyan gasoline is cheaper than bottled water, and is one of the cheapest fuels in the world, according to the German website Statista.
The oil-rich country ranked second, after Venezuela when it comes to petrol prices. Currently, a liter of fuel will set you back just $0.030.
Norway is an outlier among oil producing countries, as it taxes gasoline at a premium. The country's economy is based on oil, but has for many years pursued a strategy of making its own economy independent of the fossil fuel.
Conversely, Hong Kong has the highest price of petrol anywhere globally. The report said that the price of a gallon is $13.10 – double the global average, and $1.15 more than the second most expensive country.
Other oil producers have gone the opposite route, offering gasoline to its citizens for less than the price of bottled water. The most drastic examples for this are Venezuela, Libya, and Iran, where gasoline only costs a couple of cents per gallon.
Post-2011 Libya has been blighted by a series of oil facility blockades, and reduced production by various players vying for influence, power, and money.
Notably, Libya's National Oil Corporation (NOC) announced the resumption of operations at the Zueitina oil terminal last month. This occurred after the unit was shut down due to the ongoing political turmoil in the country.
The oil company declared the "temporary lifting of the force majeure" at the terminal on Sunday, to begin loading oil tankers in order to reduce stock, and free up storage capacity.
The company halted exports from the terminal last month, after a group of protesters entered the unit and stopped employees from working. It also warned of an "imminent environmental disaster" at the terminal if the stocks were not reduced to free up storage capacity.
The opening of the terminal is expected to add downward pressure on Libya's oil prices. These prices continued to slide due to movement restrictions in China, the world's second-largest economy and the top importer of oil.
Libya produces about 1.2 million barrels of oil a day, and is exempt from the Organisation of the Petroleum Exporting Countries (OPEC)+ production deal because of security concerns.