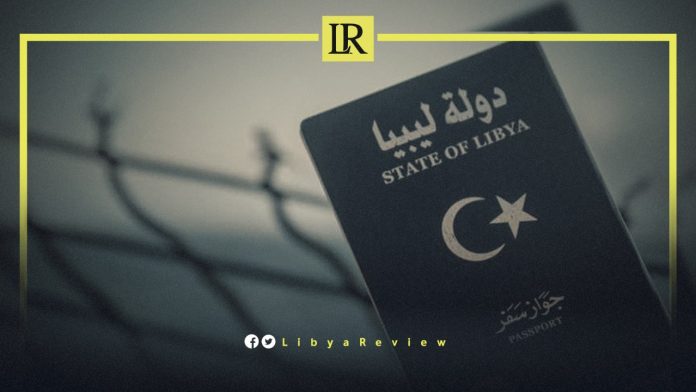 On Monday, the Libya Consulate in Alexandria announced that it would resume taking photographs for the issuance of passports.
The Libya Consulate alerted members of the Libyan community in Egypt that this would take place in the Bolkeley building 63, Al Tayyar Ahmed Ibn Saud Street.
Libyan citizens inside and outside the country have struggled to obtain new passports. The waiting period can take several months, and even then delays in its activation are common.
Libyan travellers are prevented from leaving, unless they refer to the Passport Authority again, and activate the passport.
In May 2021, Libya Ministry of Foreign Affairs authorized the installation of passport systems at a number of diplomatic missions. This was in coordination with the Passports, Nationality, and Foreigners Affairs Department.
This aimed to provide the equipment required to issue the travel documents at Libya embassies and consulates in Malta, Morocco, Jordan, Malaysia, the US, UK, Canada, Egypt, Turkey, and Italy.
In February, the Consular Affairs Department of the Libyan Ministry of Foreign Affairs completed procedures to send 1,500 new passports to Libyan communities residing in Egypt, and the United Arab Emirates (UAE).
The ministry said that these measures come within the framework of the ongoing efforts to provide services to Libyan communities residing abroad.
It added that this also comes based on the instructions issued by the Minister of Foreign Affairs, Najla Al-Mangoush to issue passports for Libyan citizens abroad.
The Consular Affairs Department has successfully sent 1,000 new passports to the Libyan Embassy in Cairo, as well as 500 passports to the Libyan Consulate in Dubai.
It also noted that preparations are currently underway to send passports to several other countries.