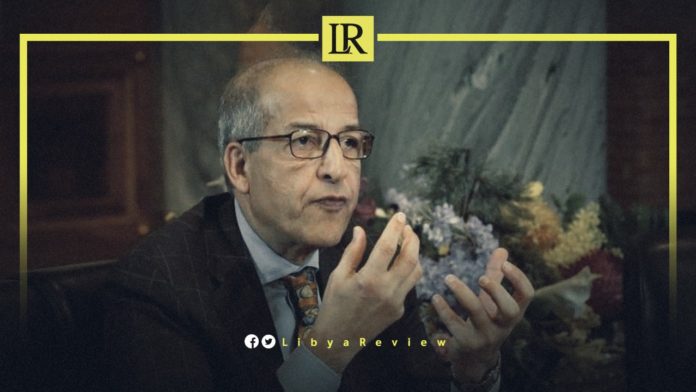 An investigative report published by Africa Intelligence revealed family interests between the governors of the two central banks of Libya and Tunisia.
The report confirmed that the Governor of the Central Bank of Libya (CBL), Al-Siddiq Al-Kabeer had made the wife of his Tunisian counterpart, Marouane El-Abbassi a board member in an Italian subsidiary of the CBL. Fatima Al-Abbasi, was appointed a week ago.
The report confirmed that there was a previously close relationship between Al-Kabeer and Fatima, as she worked in the Tunisian branch of ABC Bank (another CBL subsidiary) between 2003-2006.
She was a managing director, and then director of retail banking services at ABC Bank, later moving to UBCI Bank. This was a branch of the French banking group, BNP Paribas. Fatima then worked in the Tunisian Professional Association of Banks and Financial Institutions. As well as other institutions such as ITBFE, and the Arab Institute of Business Managers.
Africa Intelligence noted that the communication between Al-Kabeer and Fatima continued. It confirmed that the appointment of Marouane Al-Abbasi as Governor of the Central Bank of Tunisia took place in 2018, after a long career in the World Bank.
He was required to quickly deal with the thorny political and legal conflict between the Tunisian Central Bank and the Libyan African Investment Company (LAICO). This included €60 million euros of frozen funds in Tunisia.
The report revealed that the company was angered by the opposition by the Central Bank of Tunisia, in accordance with Al-Kabeer's wishes, to lift the freeze. The two banks later concluded several memoranda of understanding on issues such as combating money laundering and developing financial technology, which contributed to strengthening bilateral relations.
According to the report, Libya promised to loan $1 billion dollars to the Central Bank of Tunisia, to help Tunisia avoid a financial crisis. This did not take place after Prime Minister Abdel-Hamid Dbaiba made the deal conditional.
The report added that Dbaiba stipulated the need for Tunisia to unfreeze accounts of Libyan citizens that were frozen in 1985. This was in retaliation for the expulsion of Tunisian workers by Colonel Gaddafi's regime. The amounts involved vary from a few hundred million to several billion dollars.