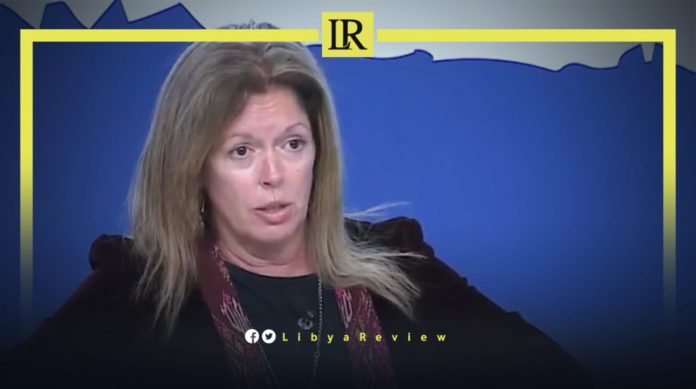 The United Nations (UN) Secretary General's Special Adviser on Libya, Stephanie Williams, said on Friday that the Joint Committee between the Libyan House of Representatives (HoR) and the High Council of State (HCS) on Constitutional Track has reached "an initial consensus" on 137 articles of a draft constitution.
"I am particularly pleased that you were able to agree on Chapter 2 on the rights and freedoms, as well as on the Chapters on legislative and judicial authority," Williams said in a statement.
She noted that it is important to keep in mind that the Libyan people are looking to this Committee with high expectations that the work will conclude and lead to a full agreement to enable the holding of national, comprehensive, and inclusive elections as soon as possible.
The UN Special Adviser stressed that these elections will fulfil the aspirations of over 7 million of Libyans. Libyans have the internationally recognised fundamental right to go to the ballot box and elect those who represent them in presidential and legislative elections.
The developments were welcomed by the Prime Minister-designate Fathi Bashagha, who said that the "rapprochement between the HoR and the HCS … will allow for a transition of power via elections that reflect the will of the Libyan people".
In March, Williams invited the Parliament and HCS to each nominate six members for a joint committee on Libya's constitutional arrangements.
Libya's political process fell apart in December with the collapse of a scheduled election, with factions and political bodies pushing opposing plans for the path ahead and backing rival governments.
Notably, Libya is currently facing a political crisis after the Libyan Parliament swore in former Interior Minister, Fathi Bashagha, to lead a new interim government in February. Members of Parliament (MPs) argued that incumbent Prime Minister, Abdelhamid Al-Dbaiba's mandate expired when elections failed to take place in December.
Al-Dbaiba has since refused to cede power, and warned that the appointment of a new government could lead to war and chaos in the country. He renewed his pledge to only hand power over to an elected government.