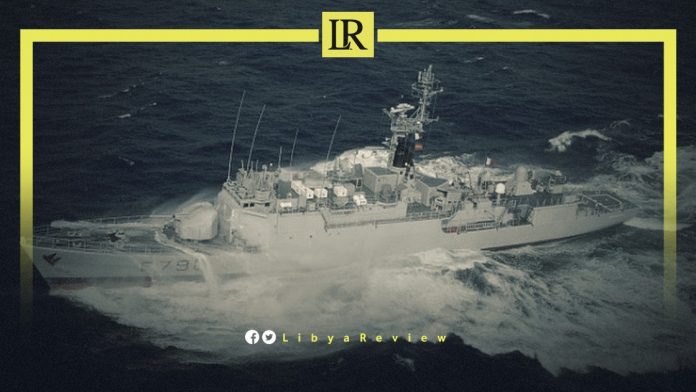 The Libya Navy forces will take part in the multilateral maritime Naval exercise titled Phoenix Express 2022, which is set to take place between May 21st and June 4th at the La Goulette Naval Base in Tunis, Tunisia.
The exercise will see the participation of various European and North African countries, including Libya, Tunisia, the United States (US), Morocco, Algeria, Mauritania, Egypt, Spain, Italy, France, Great Britain, Greece, and Malta.
According to a statement issued by the Tunisian Ministry of Defence, the participating countries will be represented by naval and air units, marine vanguard teams, components, and observers. Several international organisations, such as the United Nations Office against Drugs and Crime (UNODC) and the European Agency for the Control of Fisheries are also involved.
The same source said that this exercise aims to strengthen cooperation and coordination between the participating navies in order to preserve the security and stability of the Mediterranean. It also aims to train personnel, develop their capabilities, make good use of systems and equipment, develop their skills, and confront illegal acts at sea, especially maritime terrorism as well as arms and drug smuggling.
The exercise will focus on regional cooperation, maritime domain awareness, information-sharing practices, and dealing with threats of irregular migration and trafficking of illegal goods, according to the US Navy.
Enhancing operational capabilities and efforts to promote the safety and security of the participating North African countries are also an important element of the exercise, the US Navy's website added.
"Phoenix Express is a testament to the importance of our joint defence cooperation with Tunisia and regional maritime partners to ensure the safety and security of the Mediterranean and sustain global commerce," US Charge d'Affaires in Tunisia, Natasha Franceschi, said.
The exercise is one of three regional maritime exercises organised in the Mediterranean by US forces. The exercises are part of an international cooperation strategy to ensure the readiness of African allies on a variety of security concerns.