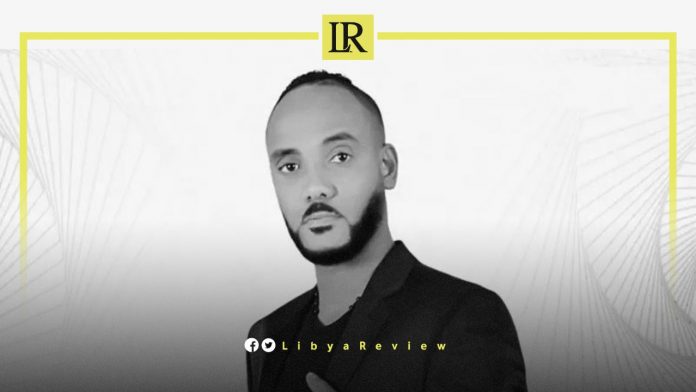 On Saturday, Libyan singer Ahmed Bhour was shot dead outside his home in Sabratha, western Libya.
According to press reports, the murder of the young artist, who had taken a stand against terrorism and in support of the National Army (LNA), could be an indicator of the return of Islamic State (ISIS) terror operatives to the Libyan coastal city.
A large number of social media activists have condemned Bhour's killing in Sabratha, a city that in 2016 was briefly occupied by militants with "black flags", and many are pointing fingers at ISIS.
Since 2017, he has been added to the counter-terrorism list of four countries, including the Libyan Parliament.
Notably, Saad bin Sherada, a member of the Libyan High Council of State (HCS) stated that most of Libya's wanted terrorists are safely residing in Tripoli.
Belhaj also faces direct accusations from the Libyan military, for allegedly stealing large amounts of gold, and money from Libyan banks after the fall of Moammar Gaddafi's regime. It claims that it "has evidence proving that he deposited billions of dollars in Turkish banks."
Belhaj was imprisoned by the Gaddafi regime, for his role in the Libyan Islamic Fighting Group (LIFG). He reportedly now owns several companies, including the Alnabaa TV channel, which is described in Libya as "the channel of sedition." As it has a reputation for polishing the image of terrorist groups and extremist militias. He was also involved in the transfer of Syrian mercenaries to Libya, through his "Libyan Wings" airline.
In 2013, members of the Tunisian National Initiative, Chokri Belaid and Mohamed Brahmi accused Belhaj of being involved with the Tunisian Ansar Al-Sharia organisation. This has been classified as a terrorist organisation by the Tunisian Interior Ministry.
In 2019, the Libyan Attorney General issued an arrest warrant for Belhaj, in connection with several attacks on oil fields and ports, on the Tamanhint base, and for intervening in the fighting between tribes.