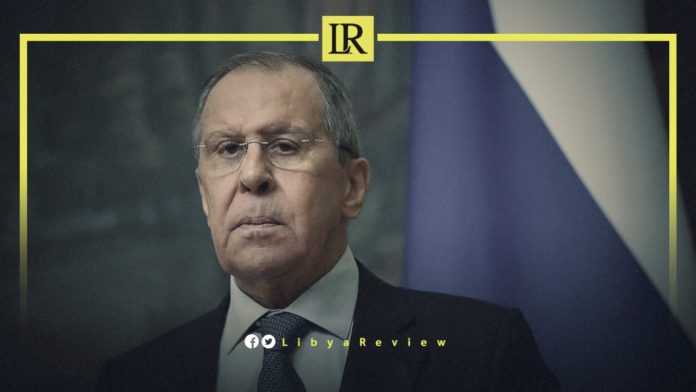 On Monday, Russian Foreign Minister, Sergei Lavrov attacked the "hypocrisy of the West," when it intervened militarily in Libya and other regions under American pressure, amid international inaction.
During an interview with French state television TF1 Group, he explained Moscow's attempts for years to convince the West that Ukraine should not be admitted into NATO. "However, NATO has already approached the Russian border five times, contrary to all the promises made when the Soviet Union disappeared," he said.
"The hypocrisy of the West was manifested in the reactions to the decisions taken by the United States and NATO in situations such as Yugoslavia in 1999, Iraq in 2003, and Libya in 2011," Lavrov added.
The FM explained that all these military adventures were launched by the US, arguing that these hotbeds of tension posed a danger to them. "This threat was located more than 10,000 kilometers from the American coast, but everyone followed Washington to destroy Yugoslavia first, then Iraq, then Libya," he claimed.
Lavrov noted that the Russian private paramilitary company, Wagner Group is present in Libya and Mali on a "commercial basis."
In an interview with Italian television Mediaset, Lavrov reiterated Moscow's position that Wagner "has nothing to do with the Russian state."
"My dear colleague Jean-Yves Le Drian, as well as (EU diplomacy chief) Josep Borrell in September 2021, told me directly that Russia had nothing to do in Africa, neither by the state means nor by private means, because Africa is an area (of interest) of the EU and France," he said.
"We also explained that in Libya, this private military company was invited by the authorities in Tobruk, where the Parliament is located. They are present there on a commercial basis," the Russian diplomat added.