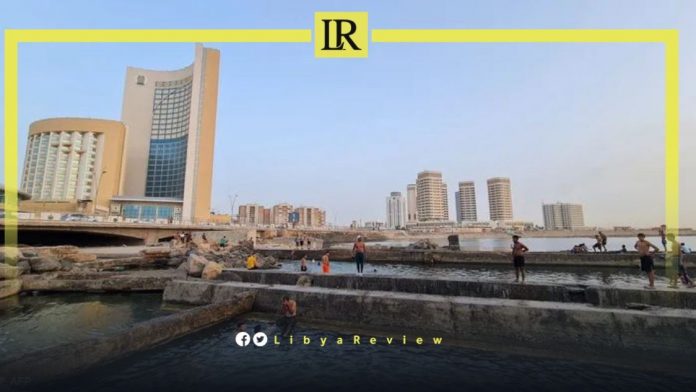 On Wednesday, deadly clashes erupted between armed groups near the headquarters of the Libyan intelligence Service in Tripoli. According to Sky News Arabia, five members of the judicial Libyan police were killed during the fighting.
The issue began after an attack was launched by the Judicial Police Service, affiliated with Osama Najim. It was supported by other armed groups, and reportedly continued until the early hours of Thursday morning.
The forces managed to wrestle control of the headquarters from the Tripoli Revolutionaries militia, led by Ayoub Bouras.
The sources added that the Tripoli Revolutionaries re-mobilized their forces, and launched a failed counter-attack in an attempt to regain control of the building.
Western Libya continues to suffer from the control of Libyan militias, as Tripoli has witnessed a new wave of insecurity and clashes between militias. Violent clashes recently erupted between Al-Far and Ghneiwa, leading to extensive damage to the Al-Zawiya Oil Refinery Complex.
Other clashes in the Al-Farnaj district of Tripoli took place between Ghneiwa and the Judicial Police Affiliated with the (RADA) Special Deterrence Forces, led by Abdel-Rauf Kara.
Notably, Libya is currently facing a political crisis after the Libyan Parliament swore in former Interior Minister, Fathi Bashagha, to lead a new interim government in February. MP's argued that incumbent Prime Minister, Abdel-Hamid Dbaiba's mandate expired when elections failed to take place in December.
On the other hand, the Head of the National Commission for Human Rights in Libya (NCHRL), Ahmed Abdel-Hakim confirmed that Libya has witnessed dozens of assassinations during the past five months.
He pointed out that 172 extrajudicial killings were committed throughout the country, between January and May of this year. Abdel-Hakim said in a statement to Asharq Al-Awsat newspaper, that "this is evidence of the growing phenomenon of impunity, and the absence of the role of law enforcement authorities."