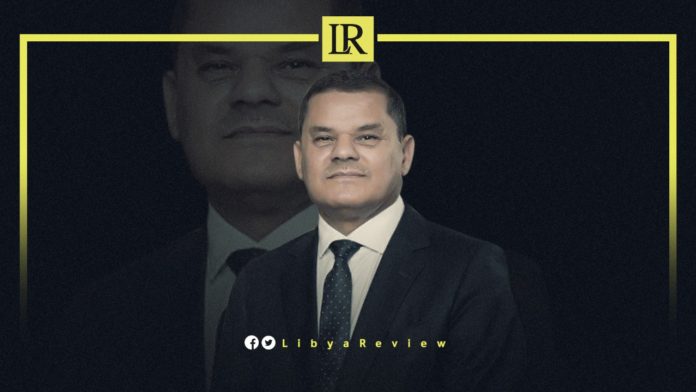 Member of the Libyan House of Representatives (HoR), Saeed Amgheib, said that the decisions of the Prime Minister of the Government of National Unity (GNU), Abdelhamid Al-Dbaiba, are random. He added that such decisions will be catastrophes that will not leave any future for the homeland.
In a post on his Facebook account, Amgheib said, "Al-Dbaiba's random decisions are disasters that we will pay for today, because it will not leave any future for the homeland."
The Libyan MP added that, "residents of Tripoli and the surrounding areas keep ignoring you and your negativity until you wake up one morning and find mercenaries and illegal immigrants have become Libyans fighting your land and cities."
He continued, "as for the wise and leaders of the social components, I say: Pay attention, as Al-Dbaiba and his servants are working to use you as fuel for war and to ignite a fire of sedition that may not remain or shrivel."
Two days ago, the GNU official Spokesperson, Mohamed Hammouda, said that the Cabinet had approved granting citizenship to 130 applicants, whose names were transferred from the Passports and Nationality Department.
Notably, Libya's Parliament-backed Prime Minister, Fathi Bashagha, accused his rival, Abdelhamid Al-Dbaiba, of thwarting last December's elections. Al-Dbaiba did this by running for elections. Bashagha added that Al-Dbaiba exceeded his pledge in Geneva and failed to abide by the laws of the HoR.
During his speech at a forum that included dignitaries and representatives from the city of Misurata in Sirte on Saturday, Bashagha expressed his pride in the important step towards "our brothers with whom we were quarreling."
He noted that the international community was "not satisfied with reconciliation with our brothers in the homeland and the intra-Libyan agreement." He stressed the need to hold simultaneous presidential and parliamentary elections.
Bashagha confirmed that a group of armed battalions leaders met with him in Tunisia during Ramadan, and they expressed their fear of the coup because the Minister of Defence is not one of them. He said that these fears are strange because the government will be run from Tripoli and no one can remove the military power from these battalions.
He noted that "contempt for law and order is contempt for the people, and when the government did what it did in the elections, we did not resort to the battalions."