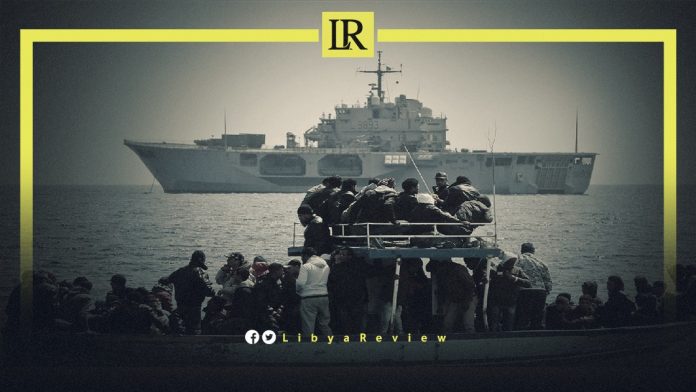 On Sunday, the German NGO, Sea-Watch stated that it had rescued 85 migrants in distress, off the Libyan coast. Calmer weather during the summer months has led to a rise in attempts by migrants to reach Europe.
The German NGO tweeted that conditions at sea were "extremely unpredictable," when it managed to rescue the stranded migrants, floating in international waters, in an unseaworthy boat north of Libya.
The German NGO added that after five operations carried out within a few days, it had managed to rescue about 310 migrants. Their nationalities have not been announced so far.
The Libyan Coast Guard has long been accused of intercepting migrants at sea, and returning them to "inhumane" Libyan prisons. European countries, such as Italy, continue to provide financial and logistical support to them, despite the violations committed against migrants.
In January, the United Nations Secretary-General, Antonio Guterres said in a report that thousands of detainees are held illegally. Oftentimes these are in inhumane conditions, in facilities controlled by armed groups, or secret facilities in Libya.
So far in 2022, as many as 4,715 migrants have been rescued and returned to Libya, including 438 women and 188 minors, the International Organization for Migration (IOM) said. Meanwhile, 138 migrants died and 462 others remain missing, it added.
In 2021, a total of 32,425 migrants were rescued and returned to Libya. 662 died, and 891 others went missing on the central Mediterranean route, the IOM said.
Libya has been suffering insecurity and chaos since the fall of the late leader, Muammar Gaddafi in 2011. This has made the North African country the preferred point of departure for migrants who want to cross the Mediterranean, to European shores.