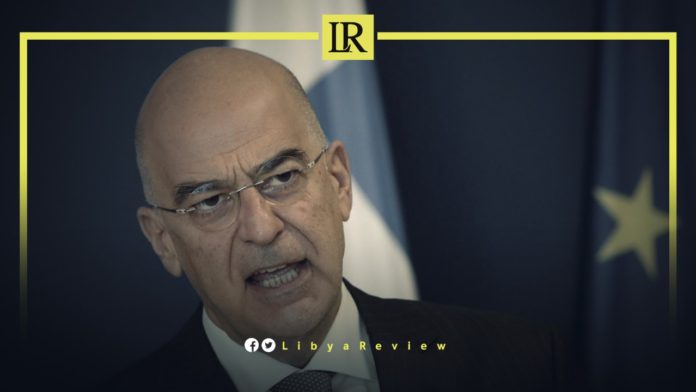 On Sunday, Greek Foreign Minister, Nikos Dendias reiterated his strong criticism of Turkey and its maritime deal signed with the former Libyan Government of National Accord (GNA). He said that the deal "is beyond rule of law and any logic."
These remarks came during the Greek FM's speech at the Annual General Assembly of the Federation of Enterprises and Industries of Peloponnese and Western Greece, which was held in Patras on Sunday.
"The expansion of claims against our homeland is constant, beyond the rule of law and any logic. Like the Turkey-Libya MoU that divides sea areas ignoring Crete. Imagine Greece signing an EEZ with Spain, ignoring that Italy is in the middle," the FM said.
He stressed that the Turkish arguments "cannot hold up to any scrutiny. They are expressions of neo-Ottoman revisionism, part of the ideology of a so-called regional superpower that seeks to impose its will, using the threat of force against its neighbours," he added.
"The biggest challenge that Turkey is posing, not just to Greece, but to the whole region, is that it does not respect the basic principles of international law, including fundamental provisions of the United Nations Charter," Dendias noted.
In December 2019, Turkey signed two MoU's with the GNA on defence and gas drilling in the Mediterranean.
The maritime border agreement was rejected by several countries including Egypt, Greece, Cyprus, and the UAE. They described it as "an illegal act that violates the sovereignty of other Mediterranean states."
Turkey has been closely involved in Libya, and was the primary backer of the GNA. It sent military advisers, military equipment (especially drones), and mercenaries to assist the GNA, in its fight against the forces of the Libyan National Army (LNA).