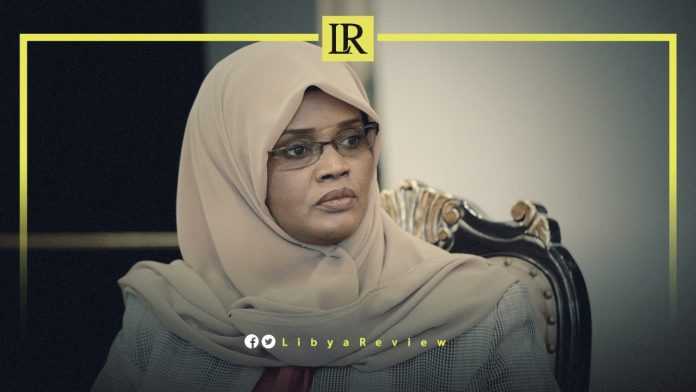 On Thursday, Libya's Attorney General, Al-Siddiq Al-Sour referred the Minister of Culture of the outgoing Government of National Unity (GNU), Mabrouka Touki and other defendants, to the South Tripoli Court of First Instance, on charges of financial and administrative corruption.
In a statement, Libya's Public Prosecution stated that it had directly followed up on the investigations with all the defendants, including the minister, before bringing them to trial.
The minister is accused of falsifying official documents, in order to complicate the review and oversight of public spending. She also faces charges related to a contract for maintenance works on ministry buildings, which had already been refurbished last year.
Al-Sour called on Libya's Prime Minister's office to suspend Touki from work. He also ordered the minister's passport be withdrawn, and issued her with a travel ban.
The arrest of Libya's Culture Minister came a week after the Libyan Education Minister, Moussa Al-Megarief was also arrested, as part of an inquiry into a lack of schoolbooks.
Notably, on Wednesday Al-Sour ordered the detention of five hospital directors, seven officials of the Ministry of Health, and two company directors. The arrest was over a corruption and embezzlement case, which the Public Prosecution has been investigating for months.
He ordered an investigation when the Audit Bureau issued a report regarding its review of contracting procedures for the supply and installation of medical institutions in the country.
On 4 April, the Public Prosecution announced that the health sector illegally collected 74.273 million dinars from the state. This was during the 2017-2020 period of the former Government of National Accord (GNA), headed by Fayez Al-Sarraj.
Included among the violations that the prosecution has proven were extraordinarily high hospital bills by private medical practices. These reportedly received sums of money from citizens in the form of guarantees, despite the state guaranteeing the expenses.
On 14 June, the Public Prosecution said that it began reviewing the corruption claims arising from the Ministry of Health's reaction to the outbreak of the COVID-19 pandemic.