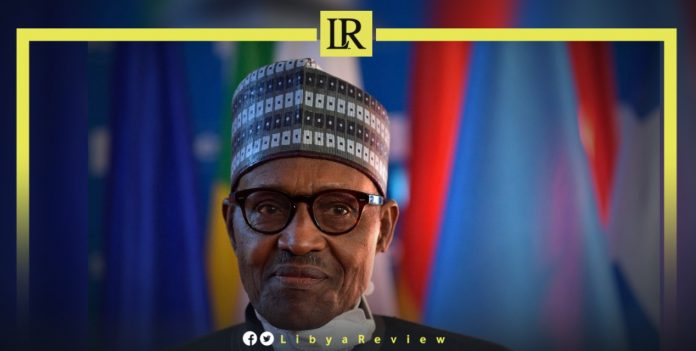 On Thursday, Nigeria President, Muhammadu Buhari blamed the instability in Libya as the main cause of insecurity in Nigeria, and the Sahel region.
These remarks came whilst he received Letters of Credence from the Canadian High Commissioner to Nigeria, Ambassador James Kingston Christoff, and Ambassador of Mexico to Nigeria, Juan Alfred Miranda Oritz.
The Nigeria President commended the collective efforts to tackle the security challenges across the globe, especially in Libya and Nigeria, urging more collaboration to stifle terrorism, banditry, and insurgency.
The Nigeria President told the diplomats that successes in taming insecurity had been recorded through collaboration across borders, and more could be achieved.
At the regional level, Buhari said that they have been working with other ECOWAS members and other regional blocs, to deal with terrorism, trans-border crimes, maritime crimes such as piracy, illicit drug, and human trafficking, banditry, as well as unconstitutional changes of government.
"The devastating effect of global insecurity, climate change, and the post-COVID-19 era has devastated global economies. Nations continue to struggle to recover from these multiple global challenges. The ongoing war between Russia and Ukraine has undermined the progress countries have achieved in tackling food security in the last decade. While, the political instability in Libya continues to fuel terrorism in the Sahel, as well as scuttle democratic sustenance in both West and Central African regions," the Nigeria President noted.
Tensions have been rising for months in Libya as two prime ministers vie for power; raising fears of renewed conflict two years after a landmark truce.
On 22 July, fighting in the heart of Tripoli left 16 dead, and about 50 wounded.
Incumbent PM, Abdel-Hamid Dbaiba was appointed as part of a United Nations-backed peace process in 2021, to end more than a decade of violence in the North African country.
His transitional government had a mandate to lead the country to elections in December. These failed to take place due to divisions over the electoral laws, and several controversial candidates.