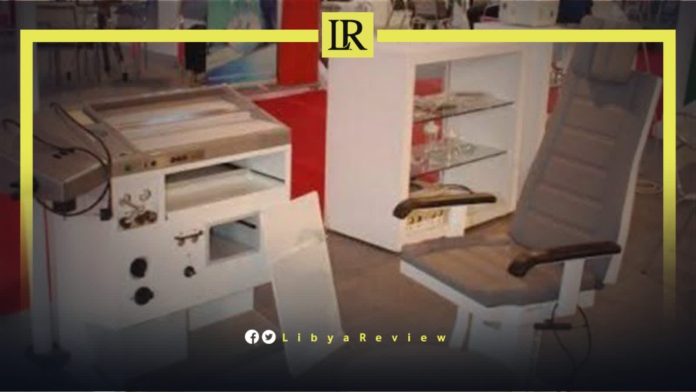 The Libyan International Directory and the Egyptian Expo Line announced that they will organize the Libya Medical Exhibition and Conference from 17-20 October 2022 in Benghazi, eastern Libya.
The exhibition is held under the auspices of the Libyan Minister of Health, the Libyan-Egyptian Joint Economic Chamber, and both countries' medical unions.
It includes three major activities for the healthcare service, including supplies, treatment, and scientific development. It will also include the Libya Medical Exhibition, the Medical Exhibition for Healthcare Providers, and the Specialized Conference for Healthcare.
Benghazi is the second largest city in Libya. It is in dire need of reconstruction, and the development of its healthcare system, as well as those of neighbouring cities.
Libyan Health Minister, Othman Abdel-Jalil will hold a press conference in Cairo, on 31 August. This is to introduce the exhibition and the Libya Medical Conference.
A group of medical device companies and local and international pharmaceutical companies will participate in the event.
In May, the Head of Egypt's Arab Industrialization Company marketing sector, Diaa Abdel-Fatah announced that they would participate in the rehabilitation of Libyan factories. It is a state-owned company under the management of the Egyptian Army. Abdel-Fatah added that Libyan factories that have been suspended for a while will be restored to working conditions.
He explained that Egyptian companies will participate in the reconstruction of Libya in various sectors. As well as adding that 47 private Egyptian companies have participated in the Libya Reconstruction Forum in Benghazi.
The official explained that participation in the reconstruction of Libya is based on the directives of President Abdel-Fatah El-Sisi, as "Libya represents the strategic depth of Egypt's western borders." He also praised the distinguished relations between Libya and Egypt.
Benghazi hosted an international forum for the reconstruction of the war-torn country in May. Many private and state-owned Egyptian companies participated in the event.