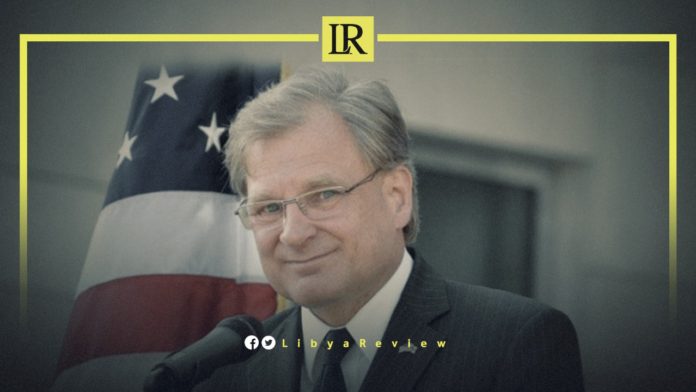 On Wednesday, the US Ambassador to Libya, Richard Norland described the situation in the country as "unsustainable."
"Particularly after recent clashes, it is evident the status quo is unsustainable, and it is incumbent on all external and internal actors to move toward Presidential and Parliamentary elections as soon as possible," the US Ambassador said in a tweet.
Norland's comments came as he congratulated Libya on its assumption of the Presidency of the Arab League. He noted that the organisation continues to play an important role in international efforts to achieve stability in Libya.
On Saturday, the US ambassador held a telephone call with the Parliament-designated Prime Minister, Fathi Bashagha. He stressed the urgent need for "all parties to work with the new UN Special Envoy to establish a clear roadmap to early elections, as the only solution to Libya's instability."
"We discussed the importance of de-escalating the military confrontation in and around Libyan capital, Tripoli," the US Embassy tweeted.
Notably, fighting between armed groups took place on the western outskirts of Tripoli late on Friday and early Saturday. As forces aligned with incumbent Prime Minister, Abdel-Hamid Dbaiba, further consolidated their control over the capital.
The clashes, along with a major pro-Dbaiba group taking over a military headquarters in southern Tripoli, come a week after Libya's biggest bout of warfare for two years. As several rival factions battled in and around the capital, killing 32 people.
Following last week's fighting, both Bashagha and Dbaiba visited Turkey.
Earlier this week, UN Secretary-General António Guterres announced the appointment of Abdoulaye Bathily as the new UN Envoy to Libya, after the Security Council gave its approval.
The decision to appoint Bathily as UN Envoy came after a nine-month search amid increasing chaos in the oil-rich North African nation.
Libya has been in chaos since a NATO-backed uprising toppled and killed longtime leader Muammar Gaddafi in 2011. The county has for years been split between rival administrations, each backed by rogue militias and foreign governments.
Recently, the United States (US) Ambassador to Libya, Richard Norland, held a telephone conversation with Libyan Prime Minister-designate Fathi Bashagha following the latter's trip to Turkey, the US Embassy announced.