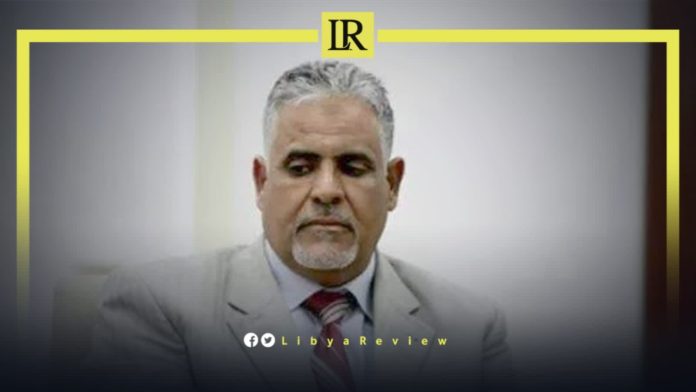 Member of the Libyan Parliament, Jibril Ouhaida praised the Egyptian Foreign Ministry's statement outlining its formation of a committee to look into the status of the legitimacy of the Head of the Libyan state.
He added that this "reflects Egypt's sense of responsibility towards the Libyan crisis, and its real desire and goodwill to address the crisis."
In press statements, Ouhaida said that the conflict is "being fueled by some countries, including Arab ones, with blatant interventions with evidence and proof; Algeria, for example," as reported by the North African newspaper.
The MP said that "it is no secret that Qatar has supported the current of political Islam in all its directions, including terrorism, since the first months of the February revolution."
"Egypt senses the danger of foreign interference, and is doing everything it can to resolve the legitimacy crisis in Libya. It has worked on this issue continuously, but the parties dependent on Turkish colonialism and Western hegemony have always been on the lookout," he added.
Ouhaida indicated that "working to build the state in areas liberated from gangs and militias mortgaged from abroad, and reducing the corruption of Abdel-Hamid Dbaiba are some of Egypt's priorities."
Recently, A special Libyan Parliament session scheduled to take place on Monday in Benghazi was rescheduled. This was after authorities in Tripoli prevented a number of MP's from leaving Mitiga Airport for Benghazi.
The Speaker of the House, Ageela Saleh said that the Parliament will discuss the High Council of State's (HCS) letter regarding the nomination of the Head of the Supreme Court's General Assembly. As well as several draft laws listed on the Parliament's agenda.